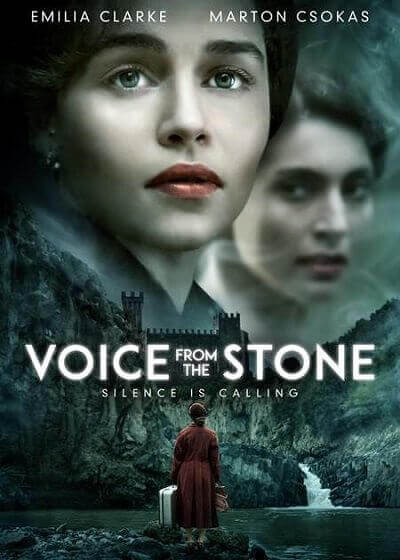 Momentum Pictures just unveiled a new trailer for the thriller Voice from the Stone starring Game of Thrones' Emilia Clarke. Voice from the Stone was adapted from Silvio Raffo's novel by Andrew Shaw and directed by Eric D. Howell. In addition to Clarke, the R-rated drama features Marton Csokas, Caterina Murino, Remo Girone, Edward Dring, and Lisa Gastoni. Voice from the Stone will open in theaters, VOD, and digital HD on April 28, 2017.
Commenting on the film, Clarke said, "It is about these very real deeper human struggles: dealing with grief, with heartache, with the urge to belong. In several different ways, it really gets under your skin."
"Stone is such a hard, unyielding material and being a sculptor takes not only great physical strength but equally great sensitivity and patience. Understanding that helped me to understand Klaus – his elegance and desire for control," explained Csokas.
The Plot: A haunting thriller set at an isolated castle in 1950s Tuscany, Voice From The Stone tells the story of Verena, a determined young nurse hired to help the mute young heir within. But the more she observes the boy, the more Verena becomes convinced he has fallen under the spell of a powerful and otherworldly persona trapped in the villa's stone walls, one that seems to be rapidly entwining with her own.