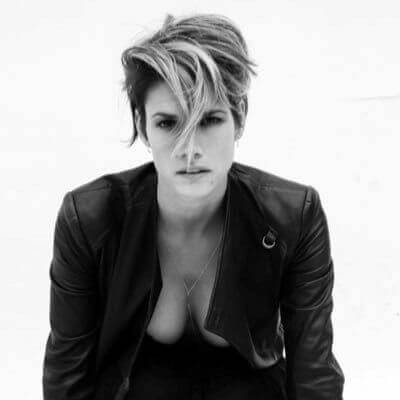 Missy Peregrym (Rookie Blue) has joined the cast of Syfy's Van Helsing season two. Nomadic Pictures announced Peregrym will be playing Scarlett Harker, "a woman with a mysterious past who might help turn the tide against the vampires." It was also confirmed writer/director Neil LaBute returned as showrunner for season two, and filming is now underway in Vancouver, BC.
Season two will consist of 13 one-hour episodes and is slated to premiere this fall. The cast is led by Kelly Overton (as Vanessa Van Helsing) and Jonathan Scarfe. Neil LaBute, Chad Oakes, Mike Frislev, Evan Tyler, Dave Brown, Zadoc Angell, and Daniel March executive produce.
"We are so lucky and happy to have Missy join the Van Helsing team this season," said LaBute. "The series thrives on female energy & power and we're getting two barrels full with Missy's talents. I can't wait to see her jump into battle alongside Kelly Overton and the rest of the cast with all we have planned for them in season two."
"We are excited and privileged that Missy is now part of our extraordinary ensemble," added Chris Regina, Senior Vice President, Original Co-Productions, Syfy. "We look forward to having our Van Helsing mythology strengthened by her energy, charisma, and talent."
The Season 1 Plot: After a catastrophic volcano eruption, the last remaining underground vampires rise up through a dark, ash-filled sky to overtake America. Vanessa Van Helsing, a descendant of the legendary line of vampire hunters, awakens from a three-year coma to discover that she's not only immune to the bloodthirsty predators – but also has the ability to make them human again. With this "cure" threatening the vampire's existence and a target on her back, can Vanessa save humanity?