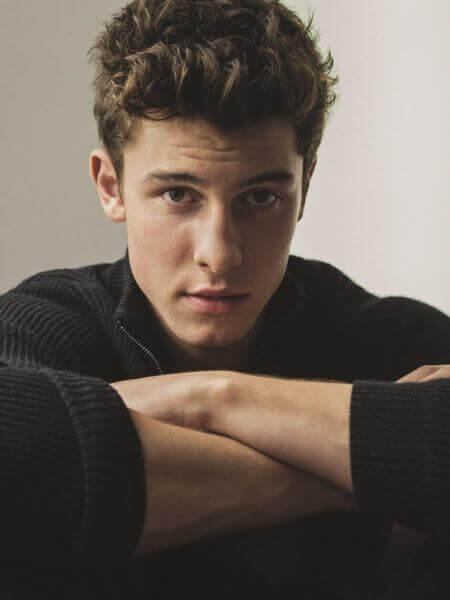 Multi-platinum recording artist Shawn Mendes will be the first featured guest when MTV revives its MTV Unplugged series. The new season of the series will kick off on Thursday, September 8, 2017 at 8pm ET/PT, with Shawn Mendes performing at the ACE Hotel in Downtown Los Angeles. Per MTV, 2017's MTV Unplugged is a "fresh reinvention that will feature performances from locations across the country that hold special meaning to each artist."
"I'm so thrilled and honored to be able to help bring the Unplugged series back," said Shawn Mendes. "It's a show that truly highlights artistry and brings unique performances to fans that they can't see anywhere else."
"MTV revolutionized the performance storytelling space when it launched MTV Unplugged almost 30 years ago," stated Amani Duncan, Senior Vice President of Music, MTV. "The Unplugged Series allows artists to reimagine their songs in an intimate and acoustic medium, giving their fans a new perspective on their favorite hits. We're thrilled to have multi-platinum singer/songwriter Shawn Mendes launch this new season."
MTV Unplugged debuted in 1989 and has featured artists including Nirvana, Jay-Z, Eric Clapton, Bob Dylan, Bruce Springsteen, Miley Cyrus, Tony Bennett, Mariah Carey, Katy Perry, Lil Wayne, Adele, and Florence + The Machine. The series is executive produced by Jesse Ignjatovic, Evan Prager, Chris Choun, Lee Lodge, Jen Jones, and Garrett English.
More on Shawn Mendes, Courtesy of MTV: Shawn Mendes scored his second #1 debut on the Billboard 200 chart with the release of his sophomore album Illuminate, which hit #1 on iTunes in over 65 countries. The album was recorded with Grammy-nominated producer Jake Gosling (Ed Sheeran's "+" and "x" albums), and its lead single "Treat You Better" peaked at #1 on iTunes in 44 countries and soared to Top 10 on the Billboard Hot 100 chart. Current single "There's Nothing Holdin' Me Back" is approaching 2x Platinum and has scored Shawn his second #1 single at Top 40 radio and on Billboard's Pop Songs chart, joining 6x Platinum single "Stitches" from Shawn's Platinum debut album Handwritten.
Throughout his career, Shawn has achieved 2 #1 album debuts, 2 Platinum albums, and 7 consecutive Platinum and multi-Platinum singles, including Illuminate's smash hits "Treat You Better," "Mercy," and "There's Nothing Holdin' Me Back." Shawn is currently on his Illuminate World Tour, his first-ever headlining arena tour, with dates at LA's Staples Center and Brooklyn's Barclays Center. Shawn has been named one of Time Magazine's "Most Influential Teens" of 2014, 2015 and 2016, as well as one of Forbes' "30 Under 30" in 2016, and he won "Favorite New Artist" at the 2016 People's Choice Awards. Shawn also won awards in the categories of "Best Male" and "Best Worldwide Act" at the 2016 MTV EMAs, and has been nominated in the category of "Best Pop" at the 2017 VMAs.