The much-anticipated Justice League film is just one of the comic book-inspired/superhero movies heading to theaters in 2017. Wolverine will be returning to the big screen with Hugh Jackman back as the steely-clawed mutant for what might be the final time. Warner Bros. Pictures plays with LEGOs again, but this time it's all about Batman (voiced by Will Arnett). Plus, a third Thor (played by Chris Hemsworth) opens in November, Marvel's blockbuster Guardians of the Galaxy will release a sequel, and superhero fans will be served up yet another reboot of the Spider-Man film franchise.
2017's collection of comic book-inspired movies also includes the first Wonder Woman film starring Gal Gadot in the title role. Scarlett Johansson stars in a big screen adaptation of the popular Ghost in the Shell manga, and Taron Egerton and Mark Strong reunite for the sequel to the 2014 box office hit Kingsman: The Secret Service with Kingsman: The Golden Circle.
Comic Book Movie Preview:
(Listed in alphabetical order)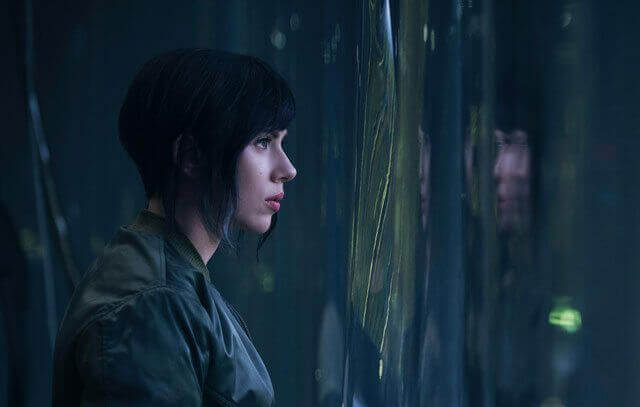 Ghost in the Shell (March 31, 2017) starring Scarlett Johansson, Pilou Asbaek, Takeshi Kitano, Juliette Binoche, and Michael Pitt
The Plot: Ghost in the Shell follows Major, a special ops, one-of-a-kind human-cyborg hybrid, who leads the elite task force Section 9. Devoted to stopping the most dangerous criminals and extremists, Section 9 is faced with an enemy whose singular goal is to wipe out Hanka Robotic's advancements in cyber technology.
Guardians Of The Galaxy Vol. 2 (May 5, 2017) starring Chris Pratt, Zoe Saldana, Dave Bautista, Bradley Cooper, Vin Diesel, Michael Rooker, and Karen Gillan
The Plot: Star-Lord is on a quest to find his father.
Justice League (November 17, 2017) starring Ben Affleck, Henry Cavill, Amy Adams, Gal Gadot, Jason Momoa, Ezra Miller, Raymond Fisher, Willem Dafoe, Jesse Eisenberg, Jeremy Irons, Diane Lane, Connie Nielson, and J.K. Simmons
The Plot: Fueled by his restored faith in humanity and inspired by Superman's selfless act, Bruce Wayne enlists the help of his newfound ally, Diana Prince, to face an even greater enemy. Together, Batman and Wonder Woman work quickly to find and recruit a team of metahumans to stand against this newly awakened threat. But despite the formation of this unprecedented league of heroes — Batman, Wonder Woman, Aquaman, Cyborg and The Flash — it may already be too late to save the planet from an assault of catastrophic proportions.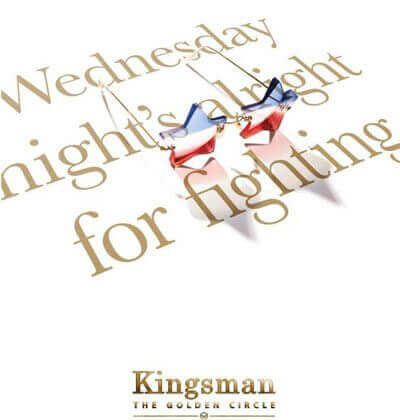 Kingsman: The Golden Circle (October 6, 2017) starring Taron Egerton, Mark Strong, Julianne Moore, Pedro Pascal, Channing Tatum, Elton John, Jeff Bridges, and Vinnie Jones
The Plot: The Kingsman sequel reunites Eggsy (Egerton) and Merlin (Strong) as they head to America to help the U.S. version of their organization.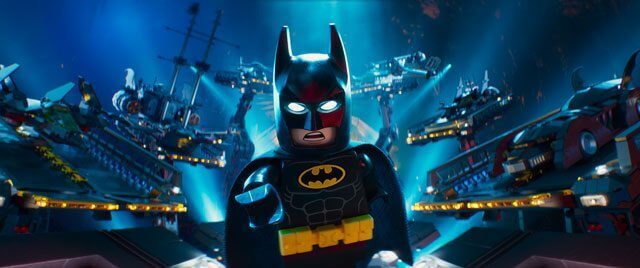 The LEGO Batman Movie (Feb. 10, 2017) featuring the voices of Will Arnett, Zach Galifianakis, Michael Cera, Rosario Dawson, and Ralph Fiennes
The Plot: In the irreverent spirit of fun that made The LEGO® Movie a worldwide phenomenon, the self-described leading man of that ensemble – LEGO Batman – stars in his own big-screen adventure: The LEGO® Batman Movie. But there are big changes brewing in Gotham, and if he wants to save the city from The Joker's hostile takeover, Batman may have to drop the lone vigilante thing, try to work with others and maybe, just maybe, learn to lighten up.
Logan (March 3, 2017) starring Hugh Jackman, Patrick Stewart, Richard E. Grant, Boyd Holbrook, Stephen Merchant, and Dafne Keen
The Plot: The official plot has not been revealed, however rumor has it the latest Wolverine film is set in a future and involves Logan loosing his healing powers and the emergence of a young mutant who could be a Wolverine clone.
Power Rangers (March 24, 2017) starring Dacre Montgomery, RJ Cyler, Naomi Scott, Becky G, Ludi Lin, and Elizabeth Banks
The Plot: Saban's Power Rangers follows five ordinary high school kids who must become something extraordinary when they learn that their small town of Angel Grove – and the world – is on the verge of being obliterated by an alien threat. Chosen by destiny, our heroes quickly discover that they are the only ones who can save the planet. But to do so they will have to overcome their real-life issues and band together as the Power Rangers before it is too late.
Spider-Man: Homecoming (July 7, 2017) starring Tom Holland, Robert Downey Jr, Marisa Tomei, Michael Keaton, Zendaya, and Donald Glover
The Plot: A young Peter Parker/Spider-Man (Holland), who made his sensational debut in Captain America: Civil War, begins to navigate his newfound identity as the web-slinging super hero in Spider-Man: Homecoming. Thrilled by his experience with the Avengers, Peter returns home, where he lives with his Aunt May (Tomei), under the watchful eye of his new mentor Tony Stark. Peter tries to fall back into his normal daily routine – distracted by thoughts of proving himself to be more than just your friendly neighborhood Spider-Man – but when the Vulture (Keaton) emerges as a new villain, everything that Peter holds most important will be threatened.
Thor: Ragnarok (Nov. 3, 2017) starring Chris Hemsworth, Tom Hiddleston, Idris Elba, Anthony Hopkins, Cate Blanchett, Jeff Goldblum, Tessa Thompson, Karl Urban, and Mark Ruffalo
The Plot: Cate Blanchett joins Marvel Studios' Thor: Ragnarok as the mysterious and powerful new villain Hela, along with Jeff Goldblum who joins the cast as the eccentric Grandmaster, Tessa Thompson who will bring the classic hero Valkyrie to life on the big screen, and Karl Urban who will add his might to the fray as Skurge.
Valerian and the City of a Thousand Planets (July 21, 2017) starring Dane DeHaan, Cara Delevingne, Clive Owen, Rihanna, Ethan Hawke, John Goodman, Herbie Hancock, and Kris Wu
The Plot: Valerian (DeHaan) and Laureline (Delevingne) are special operatives for the government of the human territories charged with maintaining order throughout the universe. Valerian has more in mind than a professional relationship with his partner- blatantly chasing after her with propositions of romance. But his extensive history with women, and her traditional values, drive Laureline to continuously rebuff him.
Under directive from their Commander (Owen), Valerian and Laureline embark on a mission to the breathtaking intergalactic city of Alpha, an ever-expanding metropolis comprised of thousands of different species from all four corners of the universe. Alpha's seventeen million inhabitants have converged over time- uniting their talents, technology and resources for the betterment of all. Unfortunately, not everyone on Alpha shares in these same objectives; in fact, unseen forces are at work, placing our race in great danger.
Wonder Woman (June 2, 2017) starring Gal Gadot, Chris Pine, Connie Nielsen, Robin Wright, David Thewlis, Danny Huston, Elena Anaya, Ewen Bremner, and Saïd Taghmaoui
The Plot: Before she was Wonder Woman, she was Diana, princess of the Amazons, trained to be an unconquerable warrior. Raised on a sheltered island paradise, when an American pilot crashes on their shores and tells of a massive conflict raging in the outside world, Diana leaves her home, convinced she can stop the threat. Fighting alongside man in a war to end all wars, Diana will discover her full powers…and her true destiny.
Also in Theaters in 2017:
Sci-Fi Films / Animated Films / Romantic Comedies / Horror Films