The world of LEGOs will be at the center of two animated movies in 2017, and we'll be treated to a third helping of the Despicable Me gang's hijinks as part of the year's animated film slate. Disney/Pixar's hitting theaters with the third film of the Cars franchise, emojis are getting their own animated movie, and squirrels and other forest creatures return to the big screen in The Nut Job 2. Plus, the weird blue creatures finally get a fully animated movie with Smurfs: The Lost Village coming to theaters in 2017.
2017's Animated Movies Preview:
Animal Crackers (April 21, 2017) starring Emily Blunt, John Krasinski, Sylvester Stallone, Danny DeVito, Sir Ian McKellen, Raven-Symone, Patrick Warburton, and Gilbert Gottfried
The Plot: Owen Huntington's life is one continuous loop of work, eat, and sleep. A loop that keeps him from ever seeing his wife Zoe, or his three year old daughter MacKenzie. A loop that is sure to kill him. Then, one day, Owen discovers a long lost Uncle (Buffalo Bob… the Rootenist Tootenist Circus Man in the West) passed away… and left his Circus to Owen! What could have been a blessing… soon unfolds into a curse. The circus is broke. The animals are all gone. And most of the crew are too old to be of any use. It's a disaster.
But something MAGICAL happens. Owen discovers Buffalo Bob's secret. A box of Animal Crackers that gives the bearer the ability to become ANY ANIMAL IN THE BOX! Eat a Bear…POOF! You're a Bear! Eat a Lion…POOF! You're a Lion! Suddenly… there's hope. If Owen can use the box to become these animals and perform… people will come! They'd pay good money to see a singing giraffe. Or a piano playing hippo. Or even a Lion that can recite Shakespeare! He'll be RICH! But Owen forgot one thing. Buffalo Bob had a brother. Horatio P. Huntington. Owner of the largest chain of circuses in the world. And Horatio would stop at NOTHING to get his hands on the Magical Animal Crackers. Nothing!
Blazing Samurai (August 4, 2017) starring Samuel L. Jackson, Michael Cera, George Takei, Ricky Gervais, and Michelle Yeoh
The Plot: Blazing Samurai is an action-packed comedy about a scrappy young dog named Hank who fights to save the town of Kakamucho from becoming the litter box of a nefarious feline warlord, transforming society and himself on his quest to become a true samurai.
The Boss Baby (March 31, 2017) starring Alec Baldwin, Tobey Maguire, Steve Buscemi, Jimmy Kimmel, Lisa Kudrow, and Miles Bakshi
The Plot: DreamWorks Animation and the director of Madagascar invite you to meet a most unusual baby. He wears a suit, speaks with the voice and wit of Alec Baldwin, and stars in the animated comedy, DreamWorks' The Boss Baby. The Boss Baby is a hilariously universal story about how a new baby's arrival impacts a family, told from the point of view of a delightfully unreliable narrator, a wildly imaginative 7 year old named Tim. With a sly, heart-filled message about the importance of family, DreamWorks' The Boss Baby is an authentic and broadly appealing original comedy for all ages.
Cars 3 (June 16, 2017) starring Owen Wilson
The Plot: Blindsided by a new generation of blazing-fast racers, the legendary Lightning McQueen (Wilson) is suddenly pushed out of the sport he loves. To get back in the game, he will need the help of an eager young race technician, Cruz Ramirez, with her own plan to win, plus inspiration from the late Fabulous Hudson Hornet and a few unexpected turns. Proving that #95 isn't through yet will test the heart of a champion on Piston Cup Racing's biggest stage!
Coco (November 22, 2017) starring Gael Garcia Bernal, Benjamin Bratt, Anthony Gonzalez, and Renée Victor
The Plot: Despite his family's baffling generations-old ban on music, Miguel (Gonzalez) dreams of becoming an accomplished musician like his idol, Ernesto de la Cruz (Bratt). Desperate to prove his talent, Miguel finds himself in the stunning and colorful Land of the Dead following a mysterious chain of events. Along the way, he meets charming trickster Hector (García Bernal), and together, they set off on an extraordinary journey to unlock the real story behind Miguel's family history.
Despicable Me 3 (June 30, 2017) starring Steve Carell, Kristen Wiig, Trey Parker, Miranda Cosgrove, Dana Gaier, Nev Scharrel, Steve Coogan, Jenny Slate, and Julie Andrews
The Plot: Joining Steve Carell and Kristen Wiig in Despicable Me 3 is Emmy, Tony and Grammy Award winner Trey Parker, co-creator of Comedy Central's global phenomenon South Park and the Broadway smash The Book of Mormon. Parker voices the role of villain Balthazar Bratt, a former child star who's grown up to become obsessed with the character he played in the '80s, and proves to be Gru's most formidable nemesis to date.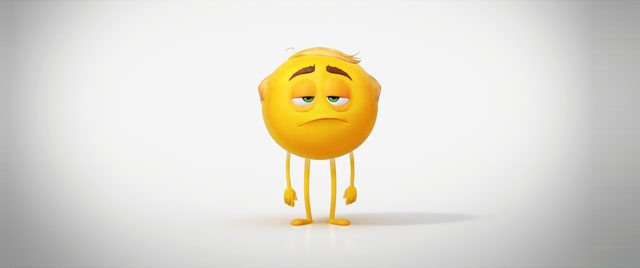 The Emoji Movie (August 4, 2017) starring TJ Miller, James Corden, and Ilana Glazer
The Plot: The Emoji Movie unlocks the never-before-seen secret world inside your smartphone. Hidden within the messaging app is Textopolis, a bustling city where all your favorite emojis live, hoping to be selected by the phone's user. In this world, each emoji has only one facial expression – except for Gene (Miller), an exuberant emoji who was born without a filter and is bursting with multiple expressions. Determined to become "normal" like the other emojis, Gene enlists the help of his handy best friend Hi-5 (Corden) and the notorious code breaker emoji Jailbreak (Glazer). Together, they embark on an epic "app-venture" through the apps on the phone, each its own wild and fun world, to find the Code that will fix Gene. But when a greater danger threatens the phone, the fate of all emojis depends on these three unlikely friends who must save their world before it's deleted forever.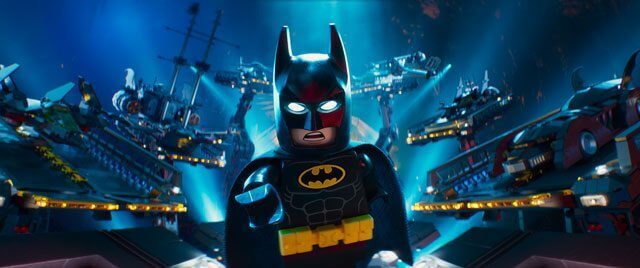 The LEGO Batman Movie (February 10, 2017) starring Will Arnett, Zach Galifianakis, Michael Cera, Rosario Dawson, and Ralph Fiennes
The Plot: In the irreverent spirit of fun that made The LEGO® Movie a worldwide phenomenon, the self-described leading man of that ensemble – LEGO Batman – stars in his own big-screen adventure: The LEGO® Batman Movie. But there are big changes brewing in Gotham, and if he wants to save the city from The Joker's hostile takeover, Batman may have to drop the lone vigilante thing, try to work with others and maybe, just maybe, learn to lighten up.
The LEGO Ninjago Movie (September 22, 2017) starring Dave Franco, Jackie Chan, Justin Theroux, Olivia Munn, and Michael Pena
The Plot: In this big-screen Ninjago adventure, the battle for Ninjago City calls to action young Lloyd, aka the Green Ninja (Franco), along with his friends, who are all secret warriors and LEGO Master Builders. Led by kung fu master Wu (Chan), as wise-cracking as he is wise, they must defeat evil warlord Garmadon (Theroux), the Worst Guy Ever, who also happens to be Lloyd's dad. Pitting mech against mech and father against son, the epic showdown will test this fierce but undisciplined team of modern-day ninjas who must learn to check their egos and pull together to unleash their true power.
My Little Pony: The Movie (October 6, 2017) starring Emily Blunt, Kristin Chenoweth, Sia, Taye Diggs, and Michael Pena
The Plot: In the movie, a new dark force threatens Ponyville, and the Mane 6 – Twilight Sparkle, Applejack, Rainbow Dash, Pinkie Pie, Fluttershy and Rarity – embark on an unforgettable journey beyond Equestria where they meet new friends and exciting challenges on a quest to use the magic of friendship and save their home.
The Nut Job 2: Nutty By Nature (May 19, 2017) starring Will Arnett, Katherine Heigl, Jackie Chan, and Maya Rudolph
The Plot: The Nut Job 2 follows the adventures of Surly Squirrel when the evil mayor of Oakton decides to bulldoze Liberty Park and build a dangerous amusement park in its place. Surly and his ragtag group of animal friends need to band together to save their home, defeat the mayor, and take back the park.
Smurfs: The Lost Village (April 7, 2017) starring Demi Lovato, Rainn Wilson, Joe Manganiello, Jack McBrayer, Danny Pudi, and Mandy Patinkin
The Plot: In this fully animated, all-new take on the Smurfs, a mysterious map sets Smurfette and her best friends Brainy, Clumsy and Hefty on an exciting and thrilling race through the Forbidden Forest filled with magical creatures to find a mysterious lost village before the evil wizard Gargamel does. Embarking on a rollercoaster journey full of action and danger, the Smurfs are on a course that leads to the discovery of the biggest secret in Smurf history!
Also in Theaters in 2017:
Sci-Fi Films / Romantic Comedies / Comic Book and Superhero Movies / Horror Films