New chapters in the Fast and the Furious, Spider-Man, Toy Story, John Wick, X-Men, and The Secret Life of Pets franchises will hit theaters this summer. Disney's bringing to life new versions of the classic animated hits Aladdin and The Lion King, and Warner Bros. is paying another visit to Derry – the home of the terrifying Pennywise the Clown – in It: Chapter Two.
The 2018 summer movie slate also includes other entries in the horror genre. Two of the creepiest dolls in films, Annabelle and Chucky, return to terrorize audiences. Brightburn mixes the superhero genre and horror, Godzilla battles gigantic creatures, and Bill Murray and Adam Driver battle the undead in The Dead Don't Die.
Those well-dressed men and women in black keep the Earth safe from alien visitors in the much-anticipated Men in Black International, reuniting Thor: Ragnarok's Chris Hemsworth and Tessa Thompson. Spidey swings into theaters in the first MCU film post Avengers: Endgame. And Quentin Tarantino uses events and players surrounding the Sharon Tate murder for Once Upon a Time in Hollywood.
Rock 'n roll is well represented in the summer movie lineup. In May, the epic musical fantasy Rocketman inspired by Sir Elton John rolls into theaters. The Beatles music fills out the soundtrack of Yesterday, a drama that imagines a world in which the iconic band never existed. Bruce Springsteen's hits inspire a young man to reach for his dreams in the August release, Blinded by the Light.
Here's a look at the most anticipated 2019 summer movies, listed in release date order.
MAY 2019
Detective Pikachu (May 10) starring Justice Smith, Kathryn Newton, Suki Waterhouse, Omar Chaparro, Chris Geere, Ken Watanabe, Bill Nighy, and the voice of Ryan Reynolds
The Plot: Fans everywhere can now experience Pikachu on the big screen as never before, as Detective Pikachu, a Pokémon like no other. The film also showcases a wide array of beloved Pokémon characters, each with its own unique abilities and personality.
The story begins when ace detective Harry Goodman goes mysteriously missing, prompting his 21-year-old son Tim to find out what happened. Aiding in the investigation is Harry's former Pokémon partner, Detective Pikachu: a hilariously wise-cracking, adorable super-sleuth who is a puzzlement even to himself. Finding that they are uniquely equipped to work together, as Tim is the only human who can talk with Pikachu, they join forces on a thrilling adventure to unravel the tangled mystery. Chasing clues together through the neon-lit streets of Ryme City—a sprawling, modern metropolis where humans and Pokémon live side by side in a hyper-realistic live-action world—they encounter a diverse cast of Pokémon characters and uncover a shocking plot that could destroy this peaceful co-existence and threaten the whole Pokémon universe.
John Wick: Chapter 3 – Parabellum (May 17) starring Keanu Reeves, Laurence Fishburne, Lance Reddick, Mark Dacascos, Asia Kate Dillon, Saïd Taghmaoui, Jerome Flynn, Jason Mantzoukas, Tobias Segal, and Boban Marjanovic
The Plot: In this third installment of the adrenaline-fueled action franchise, super-assassin John Wick returns with a $14 million price tag on his head and an army of bounty-hunting killers on his trail. After killing a member of the shadowy international assassin's guild, the High Table, John Wick is excommunicado, but the world's most ruthless hit men and women await his every turn.
A Dog's Journey (May 17) starring Dennis Quaid, Marg Helgenberger, Betty Gilpin, Henry Lau, Kathryn Prescott, and the voice of Josh Gad
The Plot: Some friendships transcend lifetimes. In A Dog's Journey, the sequel to the heartwarming global hit A Dog's Purpose, beloved dog Bailey finds his new destiny and forms an unbreakable bond that will lead him, and the people he loves, to places they never imagined.
Bailey is living the good life on the Michigan farm of his "boy," Ethan (Quaid) and Ethan's wife (Helgenberger). He even has a new playmate: Ethan and Hannah's baby granddaughter, CJ. The problem is that CJ's mom, Gloria (Gilpin), decides to take CJ away. As Bailey's soul prepares to leave this life for a new one, he makes a promise to Ethan to find CJ and protect her at any cost.
Thus begins Bailey's adventure through multiple lives filled with love, friendship and devotion as he, CJ (Prescott), and CJ's best friend Trent (Lau) experience joy and heartbreak, music and laughter, and few really good belly rubs.
Aladdin (May 24) starring Will Smith, Mena Massoud, Naomi Scott, Marwan Kenzari, Navid Negahban, Nasim Pedrad, Billy Magnussen, and Numan Acar
The Plot: A thrilling and vibrant live-action adaptation of Disney's animated classic, Aladdin is the exciting tale of the charming street rat Aladdin, the courageous and self-determined Princess Jasmine and the Genie who may be the key to their future.
Brightburn (May 24) starring Elizabeth Banks, David Denman, Jackson A. Dunn, Matt Jones, and Meredith Hagner
The Plot: What if a child from another world crash-landed on Earth, but instead of becoming a hero to mankind, he proved to be something far more sinister? With BrightBurn, the visionary filmmaker of Guardians of the Galaxy and Slither presents a startling, subversive take on a radical new genre: superhero horror.
Godzilla: King of the Monsters (May 31) starring Vera Farmiga, Ken Watanabe, Sally Hawkins, Kyle Chandler, Millie Bobby Brown, Bradley Whitford, Thomas Middleditch, Charles Dance, O'Shea Jackson Jr, Aisha Hinds, and Zhang Ziyi
The Plot: The new story follows the heroic efforts of the crypto-zoological agency Monarch as its members face off against a battery of god-sized monsters, including the mighty Godzilla, who collides with Mothra, Rodan, and his ultimate nemesis, the three-headed King Ghidorah. When these ancient super-species—thought to be mere myths—rise again, they all vie for supremacy, leaving humanity's very existence hanging in the balance.
Rocketman (May 31) starring Taron Egerton, Jamie Bell, Richard Madden, and Bryce Dallas Howard
The Plot: Rocketman is an epic musical fantasy about the incredible human story of Elton John's breakthrough years. The film follows the fantastical journey of transformation from shy piano prodigy Reginald Dwight into international superstar Elton John. This inspirational story – set to Elton John's most beloved songs and performed by star Taron Egerton – tells the universally relatable story of how a small-town boy became one of the most iconic figures in pop culture.
JUNE 2019
Dark Phoenix (June 7) starring Sophie Turner, James McAvoy, Michael Fassbender, Jennifer Lawrence, Nicholas Hoult, Tye Sheridan, Alexandra Shipp, Kodi Smit-McPhee, Evan Peters, and Jessica Chastain
The Plot: This is the story of one of the X-Men's most beloved characters, Jean Grey, as she evolves into the iconic Dark Phoenix. During a life-threatening rescue mission in space, Jean is hit by a cosmic force that transforms her into one of the most powerful mutants of all. Wrestling with this increasingly unstable power as well as her own personal demons, Jean spirals out of control, tearing the X-Men family apart and threatening to destroy the very fabric of our planet.
The film is the most intense and emotional X-Men movie ever made. It is the culmination of 20 years of X-Men movies, as the family of mutants that we've come to know and love must face their most devastating enemy yet — one of their own.
The Secret Life of Pets 2 (June 7) voiced by Patton Oswalt, Lake Bell, Hannibal Buress, Dana Carvey, Tiffany Haddish, Kevin Hart, Ellie Kemper, Bobby Moynihan, Jenny Slate, Eric Stonestreet, and Harrison Ford
The Plot: Terrier Max (Oswalt) is coping with some major life changes. His owner (Kemper) is now married and has a toddler, Liam. Max is so worried about protecting the boy that he develops a nervous tic. On a family trip to a farm, Max and mutt Duke (Stonestreet) encounter canine-intolerant cows, hostile foxes and a terrifying turkey, all of which only elevates Max's anxiety. Luckily, Max gets some guidance from veteran farm dog Rooster (Ford), who pushes Max to ditch his neuroses, find his inner alpha, and give Liam a little more freedom.
Meanwhile, while her owner is away, plucky Pomeranian Gidget (Slate) tries to rescue Max's favorite toy from a cat-packed apartment with a little help from her feline friend, Chloe (Bell), who has discovered the joys of catnip.
And crazy-but-cute bunny Snowball (Hart) gets delusions of grandeur that he's an actual superhero after his owner Molly starts dressing him in superhero pajamas. But when Daisy (Haddish), a fearless Shih Tzu, shows up to ask for Snowball's help on a dangerous mission, he'll have to summon the courage to become the hero he's only been pretending to be.
Can Max, Snowball, Gidget and the rest of the gang find the inner courage to face their biggest fears?
Late Night (June 7) starring Emma Thompson, Mindy Kaling, Max Casella, Hugh Dancy, John Lithgow, Denis O'Hare, Reid Scott, and Amy Ryan
The Plot: Katherine Newbury (Thompson) is a pioneer and legendary host on the late-night talk-show circuit. When she's accused of being a "woman who hates women," she puts affirmative action on the to-do list, and—presto!—Molly (Kaling) is hired as the one woman in Katherine's all-male writers' room. But Molly might be too little too late, as the formidable Katherine also faces the reality of low ratings and a network that wants to replace her.
Molly, wanting to prove she's not simply a diversity hire who's disrupting the comfort of the brotherhood, is determined to help Katherine by revitalizing her show and career—and possibly effect even bigger change at the same time.
Late Night takes on white privilege, entitlement, and a culture veering toward crassness and conservatism. Challenging the limitations placed on women in power, the film delivers a sophisticated comedy that champions a new order centering the strengths of women and diverse voices.
Men in Black International (June 14) starring Tessa Thompson, Chris Hemsworth, Rebecca Ferguson, Kumail Nanjiani, Rafe Spall, Laurent Bourgeois, Larry Bourgeois, Emma Thompson, and Liam Neeson
The Plot: The Men in Black have always protected the Earth from the scum of the universe. In this new adventure, they tackle their biggest, most global threat to date: a mole in the Men in Black organization.
The Dead Don't Die (June 14) starring Bill Murray, Adam Driver, Tilda Swinton, Chloë Sevigny, Steve Buscemi, Danny Glover, Caleb Landry Jones, Rosie Perez, Iggy Pop, Sara Driver, RZA, Selena Gomez, Carol Kane, Austin Butler, Luka Sabbat and Tom Waits
The Plot: In the sleepy small town of Centerville, something is not quite right. The moon hangs large and low in the sky, the hours of daylight are becoming unpredictable, and animals are beginning to exhibit unusual behaviors. No one quite knows why. News reports are scary and scientists are concerned. But no one foresees the strangest and most dangerous repercussion that will soon start plaguing Centerville: The Dead Don't Die — they rise from their graves and savagely attack and feast on the living, and the citizens of the town must battle for their survival.
Shaft (June 14) starring Samuel L. Jackson, Jessie T. Usher, Regina Hall, Alexandra Shipp, Matt Lauria, Titus Welliver, Cliff "Method Man" Smith, and Richard Roundtree
The Plot: JJ, aka John Shaft Jr. (Usher), may be a cyber security expert with a degree from MIT, but to uncover the truth behind his best friend's untimely death, he needs an education only his dad can provide. Absent throughout JJ's youth, the legendary locked-and-loaded John Shaft (Jackson) agrees to help his progeny navigate Harlem's heroin-infested underbelly. And while JJ's own FBI analyst's badge may clash with his dad's trademark leather duster, there's no denying family. Besides, Shaft's got an agenda of his own, and a score to settle that's professional and personal.
Child's Play (June 21) starring Aubrey Plaza, Gabriel Bateman, Brian Tyree Henry, and the voice of Mark Hamill as Chucky
The Plot: A contemporary re-imagining of the 1988 horror classic, Child's Play follows Karen (Plaza), a single mother who gifts her son Andy (Bateman) a Buddi doll, unaware of its more sinister nature.
Toy Story 4 (June 21) voiced by Tom Hanks, Tim Allen, Annie Potts, Tony Hale, Keegan-Michael Key, Maddie McGraw, Christina Hendricks, Jordan Peele, Keanu Reeves, Ally Maki, Jay Hernandez, Lori Alan, Joan Cusack, and Bonnie Hunt
The Plot: Woody has always been confident about his place in the world, and that his priority is taking care of his kid, whether that's Andy or Bonnie. So when Bonnie's beloved new craft-project-turned-toy, Forky, declares himself as "trash" and not a toy, Woody takes it upon himself to show Forky why he should embrace being a toy. But when Bonnie takes the whole gang on her family's road trip excursion, Woody ends up on an unexpected detour that includes a reunion with his long-lost friend Bo Peep.
After years of being on her own, Bo's adventurous spirit and life on the road belie her delicate porcelain exterior. As Woody and Bo realize they're worlds apart when it comes to life as a toy, they soon come to find that's the least of their worries.
Annabelle Comes Home (June 26) starring McKenna Grace, Madison Iseman, Katie Sarife, Patrick Wilson, and Vera Farmiga
The Plot: Determined to keep Annabelle from wreaking more havoc, demonologists Ed and Lorraine Warren bring the possessed doll to the locked artifacts room in their home, placing her "safely" behind sacred glass and enlisting a priest's holy blessing. But an unholy night of horror awaits as Annabelle awakens the evil spirits in the room, who all set their sights on a new target—the Warrens' ten-year-old daughter, Judy, and her friends.
Yesterday (June 28) starring Kate McKinnon, Himesh Patel, Lily James, and Ed Sheeran
The Plot: Yesterday, everyone knew The Beatles. Today, only Jack remembers their songs. He's about to become a very big deal. From Academy Award-winning director Danny Boyle (Slumdog Millionaire, Trainspotting, 28 Days Later) and Richard Curtis, the Oscar-nominated screenwriter of Four Weddings and a Funeral, Love Actually and Notting Hill, comes a rock-n-roll comedy about music, dreams, friendship, and the long and winding road that leads to the love of your life.
Jack Malik (Patel) is a struggling singer-songwriter in a tiny English seaside town whose dreams of fame are rapidly fading, despite the fierce devotion and support of his childhood best friend, Ellie (James). Then, after a freak bus accident during a mysterious global blackout, Jack wakes up to discover that The Beatles have never existed … and he finds himself with a very complicated problem, indeed.
Performing songs by the greatest band in history to a world that has never heard them, and with a little help from his steel-hearted American agent, Debra (McKinnon), Jack's fame explodes. But as his star rises, he risks losing Ellie — the one person who always believed in him. With the door between his old life and his new closing, Jack will need to get back to where he once belonged and prove that all you need is love.

JULY 2019
Spider-Man: Far From Home (July 2) starring Tom Holland,. Samuel L. Jackson, Zendaya, Cobie Smulders, Jacob Batalon, Marisa Tomei, Jon Favreau,. JB Smoove, Martin Starr, and Jake Gyllenhaal
The Plot: Peter Parker returns in Spider-Man: Far From Home, the next chapter of the Spider-Man: Homecoming series! Our friendly neighborhood Super Hero decides to join his best friends Ned, MJ, and the rest of the gang on a European vacation. However, Peter's plan to leave super heroics behind for a few weeks are quickly scrapped when he begrudgingly agrees to help Nick Fury uncover the mystery of several elemental creature attacks, creating havoc across the continent!
Crawl (July 12) starring Kaya Scodelario and Barry Pepper
The Plot: When a massive hurricane hits her Florida hometown, Haley (Scodelario) ignores evacuation orders to search for her missing father (Pepper). Finding him gravely injured in the crawl space of their family home, the two become trapped by quickly encroaching floodwaters. As time runs out to escape the strengthening storm, Haley and her father discover that the rising water level is the least of their fears.
21 Bridges (July 12) starring Chadwick Boseman, Sienna Miller, Stephan James, Keith David, Taylor Kitsch, and J.K. Simmons
The Plot: 21 Bridges follows an embattled NYPD detective (Boseman), who is thrust into a citywide manhunt for a pair of cop killers after uncovering a massive and unexpected conspiracy. As the night unfolds, lines become blurred on who he is pursuing, and who is in pursuit of him. When the search intensifies, extreme measures are taken to prevent the killers from escaping Manhattan as the authorities close all 21 Bridges to prevent any entry or exit from the iconic island.
The Lion King (July 19) featuring the voices of Donald Glover, Beyoncé, James Earl Jones, Chiwetel Ejiofor, Alfre Woodard, JD McCrary, Shahadi Wright Joseph, John Kani, John Oliver, Seth Rogen, Billy Eichner, Florence Kasumba, Eric André, and Keegan-Michael Key
The Plot: Disney's The Lion King journeys to the African savanna where a future king is born. Simba idolizes his father, King Mufasa, and takes to heart his own royal destiny. But not everyone in the kingdom celebrates the new cub's arrival. Scar, Mufasa's brother—and former heir to the throne—has plans of his own. The battle for Pride Rock is ravaged with betrayal, tragedy and drama, ultimately resulting in Simba's exile. With help from a curious pair of newfound friends, Simba will have to figure out how to grow up and take back what is rightfully his.
Staying true to the classic story, director Jon Favreau utilizes pioneering filmmaking techniques to bring the iconic characters to the big screen in a whole new way.
Once Upon a Time in Hollywood (July 26) starring Leonardo DiCaprio, Brad Pitt, Margot Robbie, Damon Herriman, Mike Moh, Al Pacino, Dakota Fanning, Damian Lewis, Emile Hirsch, Scoot McNairy, Bruce Dern, Clifton Collins Jr, Costa Ronin, Nicholas Hammond, Timothy Olyphant, Tim Roth, Keith Jefferson, and Michael Madsen
The Plot: Once Upon a Time… in Hollywood visits 1969 Los Angeles, where everything is changing, as TV star Rick Dalton (DiCaprio) and his longtime stunt double Cliff Booth (Pitt) make their way around an industry they hardly recognize anymore. The ninth film from the writer-director features a large ensemble cast and multiple storylines in a tribute to the final moments of Hollywood's golden age.
AUGUST 2019
Fast & Furious Presents: Hobbs & Shaw (August 2) starring Dwayne Johnson, Jason Statham, Idris Elba, Vanessa Kirby, and Helen Mirren
The Plot: Ever since hulking lawman Hobbs (Johnson), a loyal agent of America's Diplomatic Security Service, and lawless outcast Shaw (Statham), a former British military elite operative, first faced off in 2015's Furious 7, the duo have swapped smack talk and body blows as they've tried to take each other down.
But when cyber-genetically enhanced anarchist Brixton (Elba) gains control of an insidious bio-threat that could alter humanity forever – and bests a brilliant and fearless rogue MI6 agent (Kirby), who just happens to be Shaw's sister – these two sworn enemies will have to partner up to bring down the only guy who might be badder than themselves.
Hobbs & Shaw blasts open a new door in the Fast universe as it hurtles action across the globe, from Los Angeles to London and from the toxic wasteland of Chernobyl to the lush beauty of Samoa.
The Art of Racing in the Rain (August 9) starring Milo Ventimiglia, Amanda Seyfried, Gary Cole, Kathy Baker, Ryan Keira Armstrong, Martin Donovan, and the voice of Kevin Costner
The Plot: Based on the bestselling novel by Garth Stein, The Art of Racing in the Rain is a heartfelt tale narrated by a witty and philosophical dog named Enzo.
Through his bond with his owner, Denny Swift, an aspiring Formula One race car driver, Enzo has gained tremendous insight into the human condition and understands that the techniques needed on the racetrack can also be used to successfully navigate the journey of life.
The film follows Denny and the loves of his life – his wife, Eve, their young daughter Zoe, and ultimately, his true best friend, Enzo.
Blinded by the Light (August 14) starring Viveik Kalra, Kulvinder Ghir, Meera Ganatra, Nell Williams, Aaron Phagura, Hayley Atwell, and Dean-Charles Chapman
The Plot: Blinded by the Light is a joyful story of courage, love, hope, family and the unique ability of music to lift the human spirit. The film tells the story of Javed (Kalra), a British teen of Pakistani descent growing up in the town of Luton, England, in 1987. Amidst the racial and economic turmoil of the times, he writes poetry as a means to escape the intolerance of his hometown and the inflexibility of his traditional father.
But when a classmate introduces him to the music of Bruce Springsteen, Javed sees parallels to his working-class life in the powerful lyrics. As Javed discovers a cathartic outlet for his own pent-up dreams, he also begins to find the courage to express himself in his own unique voice.
Where'd You Go, Bernadette (August 16) starring Cate Blanchett, Billy Crudup, Kristen Wiig, Emma Nelson, James Urbaniak, Judy Greer, Troian Bellisario, Zoe Chao, and Laurence Fishburne
The Plot: Based on the runaway bestseller, Where'd You Go, Bernadette is an inspiring comedy about Bernadette Fox (Blanchett), a loving mom who becomes compelled to reconnect with her creative passions after years of sacrificing herself for her family. Bernadette's leap of faith takes her on an epic adventure that jump-starts her life and leads to her triumphant rediscovery.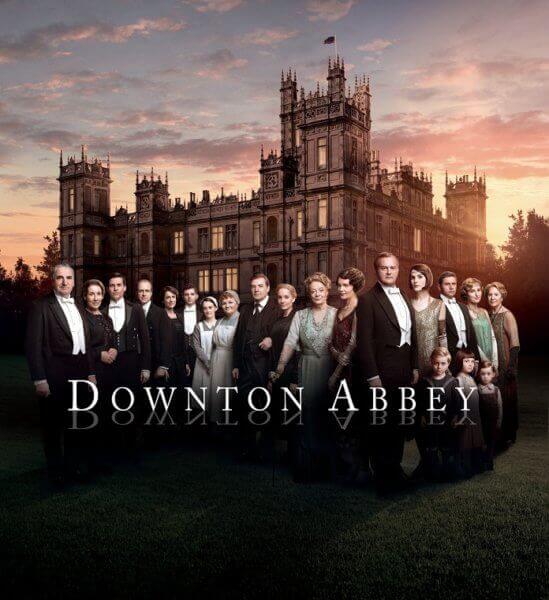 SEPTEMBER 2019
It: Chapter Two (September 6) starring James McAvoy, Jessica Chastain, Bill Hader, Isaiah Mustafa, Jay Ryan, James Ransone, and Andy Bean
The Plot: Twenty-seven years later, the Losers Club have grown up and moved away, until a devastating phone call brings them back.
The Goldfinch (September 13) starring Nicole Kidman, Ansel Elgort, Oakes Fegley, Aneurin Barnard, Finn Wolfhard, Sarah Paulson, Luke Wilson, and Jeffrey Wright
The Plot: Theodore "Theo" Decker was 13 years old when his mother was killed in a bombing at the Metropolitan Museum of Art. The tragedy changes the course of his life, sending him on a stirring odyssey of grief and guilt, reinvention and redemption, and even love. Through it all, he holds on to one tangible piece of hope from that terrible day…a painting of a tiny bird chained to its perch. The Goldfinch.
Downton Abbey (September 20) starring Laura Carmichael, Michelle Dockery, Robert James-Collier, Hugh Bonneville, Jim Carter, Brendan Coyle, Kevin Doyle, Joanne Froggatt, Matthew Goode, Harry Hadden-Paton, Allen Leech, Phyllis Logan, Elizabeth McGovern, Sophie McShera, Lesley Nicol, Penelope Wilton, and Maggie Smith
The Plot: The television series Downton Abbey followed the lives of the Crawley family and the servants who worked for them at the turn of the 20th century in an Edwardian English country house. Over its 6 seasons, the series garnered 3 Golden Globe Awards, 15 Primetime Emmy Awards, 69 Emmy nominations in total, making Downton Abbey the most nominated non-US television show in the history of the Emmys – even earning a Special BAFTA award and a Guinness World Record for the highest critically rated TV show along the way.