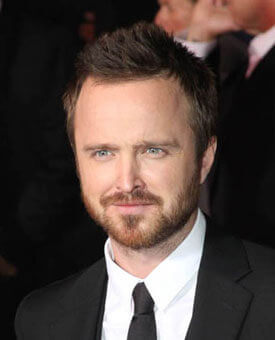 Emmy-winner Aaron Paul (Breaking Bad) has signed on to star alongside Jamie Dornan (Fifty Shades of Grey) in the thriller The 9th Life of Louis Drax. Alexandre Aja's attached to direct and Max Minghella adapted Liz Jensen's book for the screen.
Filming's expected to kick off next month in Canada. Minghella, Aja, Tim Bricknell, and Shawn Williamson are producing the supernatural thriller.
The Plot:
The 9th Life of Louis Drax begins on Louis Drax's 9th birthday, when a lifetime of curious mishaps culminates in the boy's near-fatal fall. Desperate to reveal the strange circumstances behind the young boy's accident, Dr. Allan Pascal (Dornan) is drawn into a thrilling mystery, testing the boundaries of fantasy and reality.
Per the official announcement by Miramax, Paul will be playing Louis Drax's father, Peter, who becomes the target of a criminal investigation when his son suffers a near fatal accident.
-By Rebecca Murray
Follow Us On: