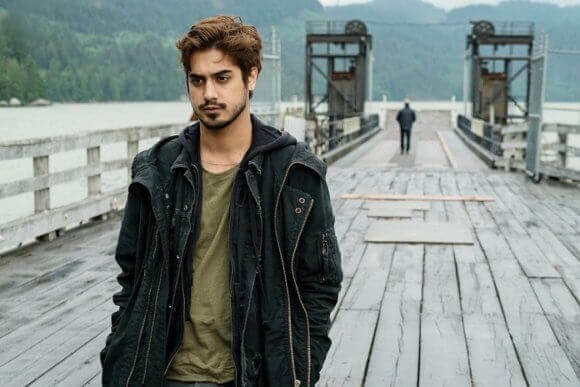 Starz has tapped Avan Jogia (Ghost Wars) to star in Now Apocalypse, a scripted comedy the network's given a straight-to-series order. Now Apocalypse comes from Gregg Araki (Mysterious Skin, Smiley Face) and is described as a surreal coming-of-age comedy set in Los Angeles.
Araki, Steven Soderbergh (Logan Lucky, The Knick) and Gregory Jacobs (Magic Mike XXL, Red Oaks) will executive produce. Author and Vogue.com sex columnist Karley Sciortino is co-writing the episodes and is also involved as a consulting producer.
Season one will consist of 10 half-hour episodes.
Jogia's credits include The New Romantic, A Year of Spectacular Men, A Midsummer Night's Dream (as Puck), The Drowning, I Am Michael, and Ten Thousand Saints. His television credits include Tut, Twisted, Caprica, and Aliens in America.
Avan Jogia recently finished up work on the Shaft remake starring Samuel L. Jackson and directed by Tim Story. He also recently completed filming The Artist's Wife with Bruce Dern, Lena Olin, and Juliet Rylance.
The Plot: Now Apocalypse follows Ulysses and his friends Carly, Ford and Severine, who are on various quests pursing love, sex and fame. The series explores identity, sexuality and artistry, while navigating the strange and oftentimes bewildering city of Los Angeles. Between sexual and romantic dating app adventures, Ulysses grows increasingly troubled as foreboding premonitory dreams make him wonder – is some kind of dark and monstrous conspiracy going on, or is he just smoking too much weed?
Jogia's character, Ulysses, is described as a "recent transplant to Los Angeles, who is struggling to find his place in the world. Something of a thrill seeker, Ulysses admits that he's always had an attraction to and fear of the unknown and is plagued by recurring nightmares, which he believes are a portent for a vast, sinister conspiracy."