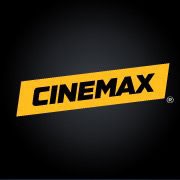 HBO/Cinemax have started production on Banshee, a new action series from executive producers Alan Ball, Greg Yaitanes, Peter Macdissi, Jonathan Tropper and David Schickler. The series is currently shooting in and around Charlotte, North Carolina, with Anthony Starr, Ivana Milicevic, Ulrich Thomsen, Frankie Faison, Rus Blackwell, Ryann Shane, and Ben Cross in starring roles.
The 10 episode first season of Banshee will debut on Cinemax in 2013.
The Plot:
Antony Starr plays Lucas Hood, an ex-con and master thief who assumes the identity of the sheriff of Banshee, Pa., where he continues his criminal activities, even as he's hunted by the shadowy gangsters he betrayed years earlier.
Ivana Milicevic is Carrie Hopewell, a notorious jewel thief who now lives in Banshee under an assumed identity with her new family, who know nothing of her past. Ulrich Thomsen plays Proctor, an intimidating, wealthy local businessman who believes he is above the law, with Frankie Faison cast as Sugar Bates, a wise, powerful former boxer and ex-con who now owns the local watering hole.
Rus Blackwell is Gulf War hero Gordon Hopewell, Banshee's district attorney, who is married to Carrie. Ryann Shane plays Deva Hopewell, Carrie and Gordon's rebellious daughter, and Ben Cross is Mr. Rabbit, a ruthless Ukrainian gangster who has been hunting Lucas and Carrie, his former top thieves, for 15 years.
Source: Cinemax