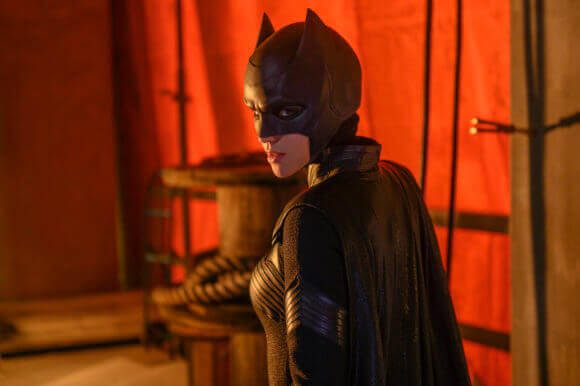 The CW's happy enough with the ratings of Batwoman and Nancy Drew, the network's new fall shows, that it's expanded the season one episode order for both primetime dramas. Batwoman and Nancy Drew had initial orders of 13 episodes and the full-season orders now bring their season one totals to 22 episodes each.
The 2019-2020 fall season marks the first season in which The CW's shows air on the network's digital platform the day after their broadcast premiere. The streaming/DVR ratings for both shows have dramatically boosted their network premiere ratings. Delayed viewing significantly increased viewership numbers for both series among adult audiences, prompting the full-season orders.
The cast of Batwoman is led by Ruby Rose as the titular character. The season one cast also includes Dougray Scott as Jacob Kane, Meagan Tandy as Sophie Moore, Elizabeth Anweis as Catherine Hamilton-Kane, and Rachel Skarsten as Alice. Camrus Johnson is Luke Fox and Nicole Kang plays Mary.
New Batwoman episodes air Sundays at 8pm ET/PT.
Kennedy McMann leads the cast of Nancy Drew, playing the teenage detective. Scott Wolf is Carson Drew, Alex Saxon is Ace, Leah Lewis is George Fan, Maddison Jaizani is Bess Marvin, Tunji Kasim is Ned "Nick" Nickerson, Riley Smith is Ryan Hudson, and Alvina August is Detective Karen Hart.
Nancy Drew airs on Wednesdays at 9pm ET/PT.
The Batwoman Plot:
"Batwoman is set three years after the mysterious disappearance of Batman, and Gotham is a city in despair. Without the Caped Crusader, the Gotham City Police Department was overrun and outgunned by criminal gangs. Armed with a passion for social justice and a flair for speaking her mind, Kate Kate (Rose) will have to become what her father loathes, a dark knight vigilante, soaring through the streets of Gotham as Batwoman."
Nancy Drew Season 1 Details:
"Nancy Drew (McMann) is a brilliant teenage detective whose sense of self had come from solving mysteries in her hometown of Horseshoe Bay, Maine – until her mother's untimely death derails Nancy's college plans. Devastated by her mother's passing, Nancy swears off crime-solving while crossing off the days until she can re-apply to college. But when a socialite is murdered, Nancy finds herself a prime suspect in the crime, along with a group of other teens present at the scene."