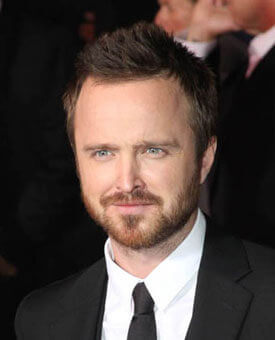 Aaron Paul has committed to a starring role in Hulu's original series The Way created by writer/executive producer Jessica Goldberg. Jason Katims and Michelle Lee are also on board as executive producers on the project, and Paul will serve as a producer with his Lucid Road Productions.
The Way marks Paul's return to TV following his Emmy-winning turn as Jesse Pinkman in the critically acclaimed series Breaking Bad. Paul joins Michelle Monaghan who was previously announced as starring in the dramatic series.
The Plot:
The Way examines a family at the center of a controversial movement struggling with relationships, marriage and power, with each episode taking an in-depth look at what it means to choose between the life we live and the life we want. The series is slated to premiere this winter.
Paul will play Eddie Cleary, a convert to a controversial movement with a wayward past. He's a husband (to "Sarah Cleary" played by Michelle Monaghan) and father who suffers a crisis of faith when all that he's come to accept as truth in his life is fundamentally challenged.
Follow Us On: