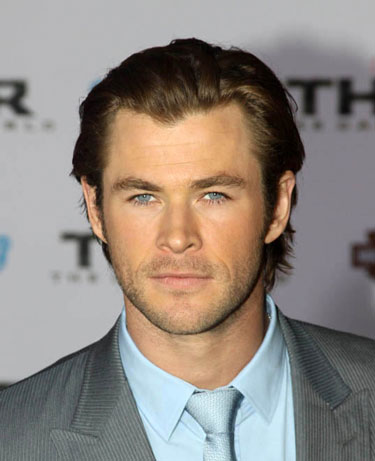 Director Paul Feig is thinking outside the box with his female-driven Ghostbusters movie. Apparently Thor star Chris Hemsworth is going to be showing off his office skills by tackling the role of receptionist in the 2016 comedy film that has Melissa McCarthy, Kristen Wiig, Kate McKinnon, and Leslie Jones as a fabulous foursome who aren't afraid of any ghosts.
The role of the Ghostbusters receptionist was played by Annie Potts in the original Ghostbusters movies.
Writer/director Feig announced the Hemsworth's cast news via Twitter:
Our receptionist. #whoyougonnacall pic.twitter.com/wGTzs8KdUs

— Paul Feig (@paulfeig) June 10, 2015
In addition to his superhero duties, Hemsworth's been keeping busy with Vacation, In the Heart of the Sea, and The Huntsman. He'll soon be reprising his hammer-wielding God role in Thor: Ragnarok.
Also of interest: Paul Feig interview
-By Rebecca Murray
Follow Us On: