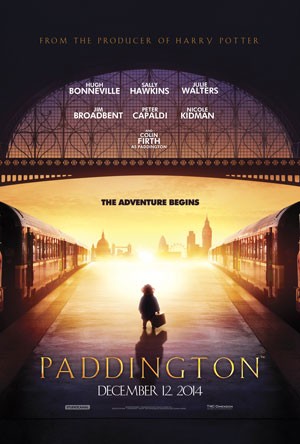 Well, bummer. Colin Firth will no longer be providing the voice of Paddington Bear in the upcoming live-action/CG animated hybrid Paddington. The family-friendly, bear-friendly film will still hit theaters this Christmas but with someone else bringing the adorable little bear to life vocally.
Firth called the decision to leave a "conscious uncoupling." In a statement to EW Firth said, "It's been bittersweet to see this delightful creature take shape and come to the sad realization that he simply doesn't have my voice. I've had the joy of seeing most of the film and it's going to be quite wonderful. I still feel rather protective of this bear and I'm pestering them all with suggestions for finding a voice worthy of him."
Director Paul King said, "I cannot thank him enough for his contribution to Paddington. We love the voice and we love the bear, but as our young bear came into being we agreed that the two didn't seem to fit. So, with somewhat heavy hearts we decided to part ways."
King hasn't announced a replacement voice actor, but apparently The Weinstein Company hasn't budged on the release date.
The Plot:
From the beloved novels by Michael Bond and producer David Heyman (Harry Potter), Paddington tells the story of the comic misadventures of a young Peruvian bear (voiced by Firth) who travels to the city in search of a home. Finding himself lost and alone, he begins to realize that city life is not all he had imagined – until he meets the kindly Brown family who read the label around his neck that says "Please look after this bear. Thank you," and offer him a temporary haven. It looks as though his luck has changed until this rarest of bears catches the eye of a museum taxidermist.
Follow Us On:
Stumble It!