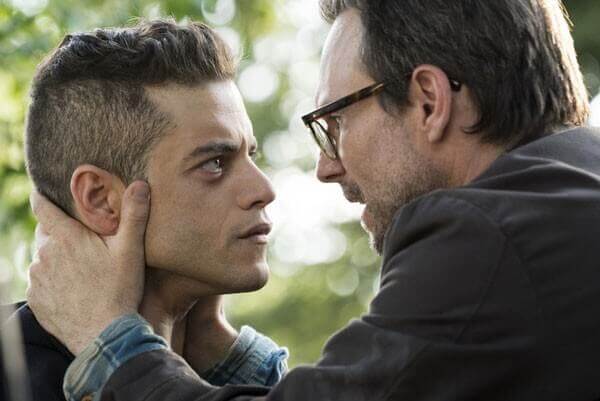 The 2016 San Diego Comic Con will run July 21st through July 24th (with a preview night on July 20th) and the organizers have now confirmed this year's jam-packed programming lineup. Once again television takes the lead in the number of panels presented, with only a sprinkling of movie presentations – including Guardians of the Galaxy Vol 2, Suicide Squad, Kong: Skull Island, and Trolls – scheduled to occasionally shift the focus from TV programs to feature films. Television has conquered Comic Con, using the annual sold-out convention to create buzz on upcoming new and returning fall programs. All of the major networks and most of the popular cable networks will be bringing shows from their 2016-2017 primetime lineup to the Con for panels set to feature exclusive videos, pilot episodes, and fan Q&As. Here's a detailed day-by-day look at this year's Comic Con TV schedule, courtesy of Comic Con International.
Comic Con TV Schedule:
THURSDAY, JULY 21st
10:15am – Teen Titans Go! Video Presentation and Q&A
When there's trouble, you know who to call: Teen Titans! When you want an awesome time at Comic-Con, you also know who to call: Teen Titans! A Titan-sized panel features producers Aaron Horvath (MAD) and Pete Michail (Space Racers) along with voice cast members Greg Cipes, Scott Menville, Khary Payton and Tara Strong for a screening and Q&A covering your favorite animated series. Produced by Warner Bros. Animation, Teen Titans Go! airs Thursdays at 6/5c on Cartoon Network. Teen Titans Go!: Season 3 Part 2 will be released on DVD on August 23. Room 6DE
12:00pm – Justice League Action Video Presentation and Q&A
The world's greatest superheroes return to television in Justice League Action, an all-new quarter-hour animated series. Batman, Superman, and Wonder Woman lead the DC superheroes against their most infamous foes in adventures packed with relentless thrills, fun and action. No need to wait for the good stuff to start; each 11-minute episode jumps in with lightning-paced action and heroics. Whether defending the Earth, facing invaders from space, or battling the bizarre forces of magic, the always-rotating team of Justice League heroes are up to any challenge. Producers Butch Lukic (Justice League) and Alan Burnett (Batman: The Animated Series) and voice cast members Kevin Conroy (Batman: The Animated Series) and Diedrich Bader (Batman The Brave and The Bold) present an exclusive sneak peek and Q&A at this highly anticipated new series. Produced by Warner Bros. Animation, Justice League Action is coming soon to Cartoon Network. Room 25ABC
12:00pm – 3:00pm – CBS Programming Block
Scorpion – Retrieve the inside scoop on what's happening this fall with Waige, Quintis, and the rest of your favorite band of misfit geniuses. Monday night's top-rated drama series Scorpion returns to SDCC for the third year in a row with the stars and producers giving fans the first intel on plots, story arcs, and romances before anyone else. The series stars Elyes Gabel, Robert Patrick, Katharine McPhee, Eddie Kaye Thomas, Jadyn Wong, and Ari Stidham.
American Gothic – See how the other half kills with American Gothic, CBS's new summer series centered on a prominent Boston family reeling after a chilling discovery links someone in their midst to an infamous string of murders. As shocking secrets from the past and present are revealed, the mounting suspicion and paranoia threaten to tear the family apart. Get an exclusive sneak peek at what's behind closed doors at the Hawthorne estate, followed by a panel discussion with the stars and producer. The series stars Juliet Rylance, Antony Starr, Virginia Madsen, Justin Chatwin, Megan Ketch, Elliot Knight, Stephanie Leonidas, and Gabriel Bateman.
Fan Favorites – It's Throwback Thursday at Comic-Con! Get ready for special surprise guest appearances by some of your favorite CBS stars as they throwback to the early days of their careers and most memorable moments from the sets of their shows. Don't miss the fan Q&A where they will share exclusive teases on what's ahead for their characters in the upcoming season.
MacGyver – Mac is back! The classic action-adventure drama and fan-favorite MacGyver is coming back to CBS this fall. MacGyver creates a clandestine organization within the U.S. government where he uses his extraordinary talent for unconventional problem solving and vast scientific knowledge to save lives. MacGyver and his team take on the responsibility of saving the world, armed to the teeth with resourcefulness and little more than bubble gum and a paper clip. Join series stars Lucas Till and George Eads, and executive producer Peter Lenkov for an exclusive sneak peek of the first season, followed by a panel discussion. Ballroom 20
1:30pm – Star Trek: 50th Year Celebration with Roddenberry Entertainment
Eugene "Rod" Roddenberry (executive producer, 2017 Star Trek TV series, son of Gene Roddenberry) and Trevor Roth (executive producer, 2017 Star Trek TV series) will be showing a special 5-minute Star Trek celebration video, releasing some exclusive material from the Roddenberry Vault, and partaking in a Q&A session moderated by Tory Mell (producer, convention director at Roddenberry Entertainment). Room 24ABC
1:45pm – USA Network's FALLING WATER: World Premiere Screening
Be the first to see USA Network's highly anticipated new drama series Falling Water, presented by creators Gale Anne Hurd and Blake Masters. Ever wonder what would happen if someone could control our dreams? This mind-bending new thriller, starring David Ajala, Will Yun Lee, and Lizzie Brochere, explores this question through the lives of three unrelated people who slowly realize they are dreaming separate parts of a single common dream-a dream that just might hold the key to the fate of humanity. Room 6A
2:00pm – Thunderbirds Are Go
5… 4… 3… 2… 1… Thunderbirds Are Go! Amazon brings you an exciting first look at season 2 of Thunderbirds Are Go, a reinvention of the 1960s Gerry Anderson classic series. Join executive producer Giles Ridge, head writer Rob Hoegee, and members of the cast for an interactive Q&A session and glimpse into the action and cutting-edge technology from season 2. Plus, experience the extensive craftsmanship of a live-action model set and hear from a Weta Workshop team member on what it was like to create the distinctive world of Thunderbirds Are Go while also paying tribute to the legacy of the original series. Room 7AB
3:00pm – Dreamworks' Voltron: Legendary Defender
Form Voltron! Executive producer Joaquim Dos Santos, co-executive producer Lauren Montgomery, and head writer Tim Hedrick dive deep into the epic first season of the critically acclaimed Netflix original series Voltron: Legendary Defender. They'll come ready to answer all your burning questions with an extended fan Q&A and even offer a sneak peek of what's next for the Paladins of Voltron. All panel attendees will receive an exclusive limited-edition Voltron lithograph. Room 7AB
3:00pm – NBC's The Good Place: World Premiere Screening and Q&A with Ted Danson, Kristen Bell, Michael Schur and Drew Goddard
From executive producer Michael Schur and director Drew Goddard comes a smart, unique new comedy that follows Eleanor Shellstrop (Kristen Bell), an ordinary woman who, through an extraordinary string of events, enters the afterlife where she comes to realize that she hasn't been a very good person. With the help of her wise newfound afterlife mentor (Ted Danson) she's determined to shed her old way of living and discover the awesome (or at least the pretty good) person within. Indigo Ballroom, Hilton San Diego Bayfront
3:00pm – TNT's The Last Ship: Panel and Exclusive Sneak Peek
The Last Ship is back for its thrilling third season and it's time to re-enlist! This season finds Captain Chandler and the crew of the Nathan James shifting their attention to Asia after hearing rumblings that the Chinese leader has been hoarding the "Scott cure" from the infected people in the region, and the consequences for the world are dire. Cast members Eric Dane, Adam Baldwin, and Bridget Regan and showrunner Steven Kane present an exclusive sneak preview of what's yet to come this season. Room 6A
3:15pm – The Strain: Screening and Q&A
The munchers are back! The Strain, FX's action-packed vampire thriller based on the bestselling books from Guillermo del Toro and Chuck Hogan, returns August 28. Get an exclusive sneak peek of the upcoming third season, plus the debut of a Comic-Con exclusive original video that's sure to go viral. Showrunner/executive producer/director/writer Carlton Cuse, co-creator/executive producer/writer Chuck Hogan, and stars Kevin Durand (Vasiliy Fet), Ruta Gedmintas (Dutch Velders), Richard Sammel (Thomas Eichhorst), and Miguel Gomez (Augustin "Gus" Elizalde) discuss the challenges of bringing this chilling world to life. Ballroom 20
4:00pm – Silicon Valley Panel and Q&A
HBO's Silicon Valley, the Emmy-winning and Golden Globe-nominated series, takes a comic look at the modern-day epicenter of the high-tech gold rush, where the people most qualified to succeed are the least capable of handling success. Silicon Valley concluded its third season in June and will begin production on season 4 later this year. The panel will include co-creator and executive producer Mike Judge, executive producer Alec Berg, and cast members Thomas Middleditch (Richard Hendricks), Zach Woods (Jared Dunn), Kumail Nanjiani (Dinesh Chugtai), Martin Starr (Bertram Gilfoyle), and Amanda Crew (Monica Hall). Indigo Ballroom, Hilton San Diego Bayfront
4:15pm – The Man in the High Castle
Amazon's most-streamed original series, The Man in the High Castle, returns to Comic-Con! Based on Philip K. Dick's Hugo Award-winning novel, the show depicts a haunting and unsettling reality that could have been if the Allied Powers had lost World War II and explores that world almost 20 years after that loss. Join executive producer Isa Dick Hackett, daughter of the late Philip K. Dick, along with members of the cast and crew to learn how starkly similar this world is to today and what's to come in season 2. Room 6A
4:30pm – MTV Teen Wolf
Executive producer Jeff Davis and the cast of Teen Wolf return to Comic-Con for the seventh consecutive year. The pack from MTV's hit series will dish on the upcoming season, answer fan questions, and share the first sneak peek of season 6.
Ballroom 20
4:45pm – USA Network's Colony Panel with the Cast and Creators
Colony fans: whose side are you on: the Collaborators or the Resistance? Executive producers Carlton Cuse and Ryan Condal, along with series stars, offer an exclusive inside look at the new season. When USA Network's critically acclaimed series Colony returns for season 2, mysterious intruders are still in control of a near-future Los Angeles. Will, played by Josh Holloway, has been cooperating with the Collaborators, but now that he knows his wife Katie's (Sarah Wayne Callies) secret, have they jeopardized any hope of getting their son back? Room 6BCF
5:00pm – Van Helsing
Premiering exclusive first-look footage from Syfy's new series Van Helsing. Stars Kelly Overton, Jonathan Scarfe, and Christopher Heyerdahl will join creator/showrunner Neil LaBute and executive producers Simon Barry, Chad Oakes, and Mike Frislev in a panel moderated by Holly Hines. Indigo Ballroom, Hilton San Diego Bayfront
5:45pm – Marvel's Luke Cage
The cast of the upcoming Netflix original series Marvel's Luke Cage make their first-ever appearance, answering questions and giving fans a look at exclusive footage from the highly anticipated series, ahead of its September 30 global debut on Netflix. Moderated by Jeph Loeb (executive producer and Marvel's Head of Television). Ballroom 20
6:00pm – USA Network's Mr. Robot: Panel Discussion with the Cast
Hello, friend. USA's Golden Globe Award-winning series, Mr. Robot, is making its Comic-Con debut. Go behind the scenes with stars Rami Malek, Christian Slater, Portia Doubleday, Carly Chaikin and season 2 newcomer Grace Gummer as they discuss the series' exciting second season. Mr. Robot follows Elliot, a cyber-security engineer who becomes involved in the underground hacker group fsociety, after being recruited by their mysterious leader. Season 2 explores the consequences of fsociety's 5/9 hack on multi-national company Evil Corp. as well as the illusion of control. Room 6BCF
6:00pm – Comedy Central's Drunk History and Legends of Chamberlain Heights
Come learn about the history of Comedy Central's Drunk History! Derek Waters (co-creator/host/director) and other panelistss will walk you through how this liquored-up narration of American history works, with the help of an ever-changing cast of intoxicated actors and comedians. Booze helps bring out the truth; it's just that sometimes the truth is a little incoherent! From humble beginnings as a digital series to three seasons on Comedy Central, with season 4 ready to premiere this fall, Derek and friends have plenty of stories to share from the making of the show. Stop by to get an exclusive sneak peek at the upcoming season, a Q&A with some surprise guests and plenty more Drunk History debauchery!
The party continues with a look at Comedy Central's newest animated series: Legends of Chamberlain Heights, premiering this September after South Park! The series mixes raucous comedy and social commentary, centering on three high school basketball benchwarmers: Jamal, Grover, and Milk. The three freshman friends tackle life with some wins and some losses, but failure doesn't faze them since they're legends, even if it's just in their own minds. Legends of Chamberlain Heights is executive produced by Bento Box Entertainment's Joel Kuwahara and Scott Greenberg (Bob's Burgers, Brickleberry, The Awesomes), along with showrunner Devon Shepard. The Simpsons veteran artist Brad Ableson developed the original concept with former UCLA basketball players Quinn Hawking and Josiah Johnson, who used their own legendary bench-warming experience to provide the inspiration for the main characters. Join the Legends squad for this exclusive, first-ever sneak peek of Comedy Central's next big animated hit! Indigo Ballroom, Hilton San Diego Bayfront
7:00pm – Dark Matter: Season 2
In the midst of the epic space drama's second season, cast members Melissa O'Neil (Two), Anthony Lemke (Three), Alex Mallari Jr. (Four), Jodelle Ferland (Five), and newcomer Melanie Liburd (Nyx) will discuss new storylines, characters, sets, and behind-the-scenes tidbits. There will also be some exclusive, never-before-seen footage shown. Room 6DE
8:15pm – The Rocky Horror Picture Show
Let's do the Time Warp Again! Executive-produced by Lou Adler, Gail Berman, and Kenny Ortega, The Rocky Horror Picture Show is an all-new star-studded reimagining of the cult classic, which is celebrating 40 years of theatrical distribution, longer than any other film in history, for broadcast television! Sweethearts Janet (Victoria Justice) and Brad (Ryan McCartan) stumble upon Dr. Frank-N-Furter's (Laverne Cox) bizarre abode. Frank-N-Furter, a sexually ambiguous, flirtatious alien mad scientist, with the help of his faithful servants Riff Raff (Reeve Carney) and Magenta (Christina Milian), is holding an annual Transylvanian science convention to showcase the birth of Rocky Horror (Staz Nair), a fit, attractive man created solely to fulfill Frank's desires. Join cast and producers for an exclusive first look at the two-hour event premiering this fall on FOX. Room 6DE
Comic Con 2016 – Friday Schedule / Comic Con 2016 – Saturday Schedule / Comic Con 2016 – Sunday Schedule