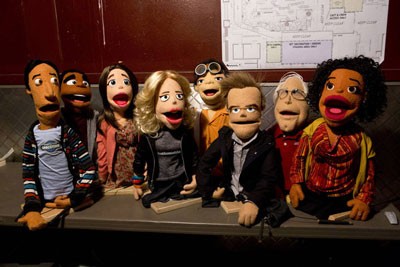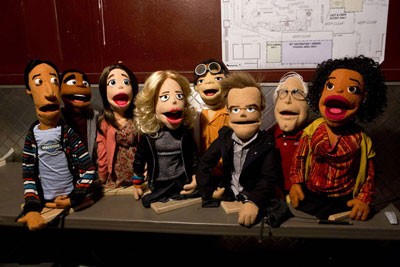 As long as they are not marionettes, I'm fine with this idea. Hand puppets are okay, but marionettes freak me out. Fortunately, the
Community
characters are definitely turning into felt and foam puppets for an April episode of the NBC comedy series.
The network also revealed that Jason Alexander will be guest starring on the episode as a friendly mountain man.
Details on the Puppets Episode:
As the study group recounts their adventures in the woods, which has left them all feeling a little awkward with one another, Dean Pelton (Jim Rash) encourages them to speak about their experience with the use of puppets. The puppets include characters Jeff (Joel McHale), Pierce (Chevy Chase), Britta (Gillian Jacobs), Shirley (Yvette Nicole Brown), Abed (Danny Pudi), Annie (Alison Brie), Troy (Donald Glover) and Chang (Ken Jeong).
Source: NBC
Follow Us On: