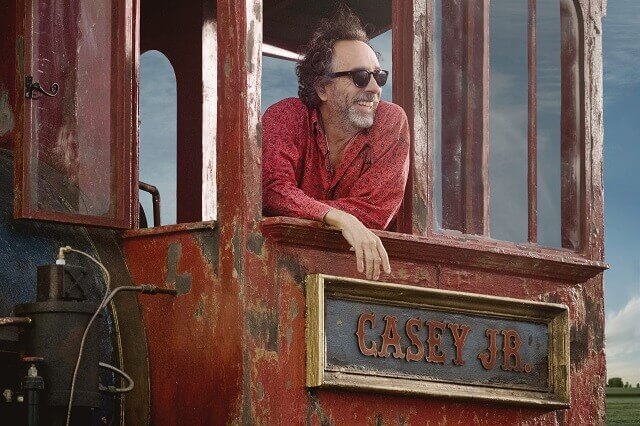 Filming has begun on Disney's live-action version of the beloved animated film, Dumbo, with Tim Burton in the director's chair. The "reimagined" version of the Oscar-winning film stars Colin Farrell (In Bruges), Michael Keaton (Spider-Man: Homecoming), Danny DeVito (It's Always Sunny in Philadelphia), Eva Green (Miss Peregrine's Home for Peculiar Children), Nico Parker, Finley Hobbins, Roshan Seth, DeObia Oparei, Sharon Rooney, and Douglas Reith. Ehren Kruger (The Ring, Ghost in the Shell) wrote the screenplay and produces along with Katterli Frauenfelder, Derek Frey, and Justin Springer.
"Dumbo was always one of my favorite Disney films," stated Burton. "We're trying to give it the same heart, feeling and emotion that we all loved about the original."
The original animated film opened in theaters on October 23, 1941. The live-action version, which will be shot at Pinewood Studios and Cardington Studios in England, will arrive on March 29, 2019. Per the studio, Dumbo will be "utilizing state-of-the-art visual effects to portray the big-eared elephant and many of his animal counterparts."
The Plot: Disney's new live-action feature film Dumbo introduces Holt Farrier (Farrell), a former circus star who finds his life turned upside down when he returns from the war. Circus owner Max Medici (DeVito) enlists Holt to care for a newborn elephant whose oversized ears make him a laughingstock in an already struggling circus. But when Holt's children (Parker and Hobbins) discover that Dumbo can fly, persuasive entrepreneur V.A. Vandevere (Keaton) and an aerial artist named Colette Marchant (Green) swoop in to make the peculiar pachyderm a star.