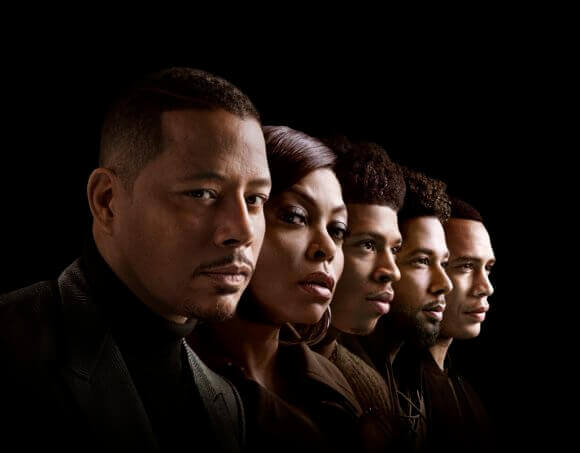 Fox officially announced Empire will return for a sixth season. The network's announcement, while complimenting the cast and producers, did not confirm if Jussie Smollett's character, Jamal Lyon, will appear in any season six episodes. However, Fox did issue a statement regarding Smollett's continued involvement in the series:
"By mutual agreement, the studio has negotiated an extension to Jussie Smollett's option for season six, but at this time there are no plans for the character of Jamal to return to Empire," said Fox Entertainment and 20th Century Fox Television in a statement.
Empire was created by Oscar nominee Lee Daniels and Emmy winner Danny Strong. Daniels, Strong, Brian Grazer, Francie Calfo, Sanaa Hamri, Dennis Hammer, Matt Pyken and Diane Ademu-John executive produce. Brett Mahoney serves as the showrunner and also executive produces.
The cast is led by Taraji P. Henson as Cookie and Terrence Howard as Lucious Lyon. Bryshere Y. Gray is Hakeem, Trai Byers is Andre, Gabourey Sidibe plays Becky, and Ta'Rhonda Jones as Porsha.
"Empire continues to break barriers with its emotionally powerful storytelling, and it remains a core part of the FOX legacy," said Michael Thorn, President, Entertainment for FOX Entertainment. "We want to thank everyone on the show – Taraji, Terrence and the entire cast, as well as Lee, Danny, Brett, Sanaa, Brian, Francie, Dennis and their teams – all of whom have done a tremendous job this season. We know there are so many more stories to tell, and we can't wait to see what they have in store for season six."
The Season Five Plot:
"At the end of season four, the Lyons lost Empire. However, Lucious and Cookie finally found their way to each other and said their "I do's." In Season Five, two years have passed, and the Lyons have yet to reclaim Empire. The family has experienced unimagined tragedies and now must join forces to rebuild from scratch. As their plans begin to take shape, they will be forced to learn – once again – that fame and fortune come with a hefty price tag."