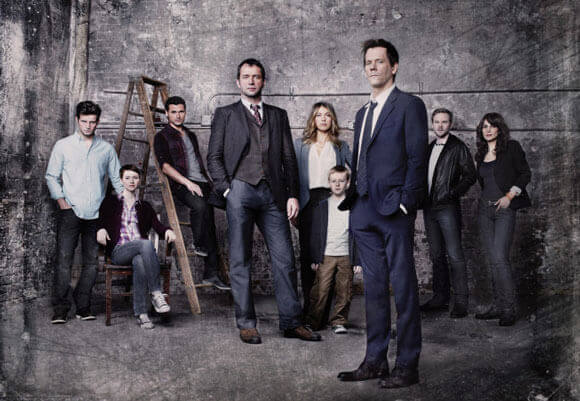 If you've held off on watching
The Following
because you don't want to get hooked on something just to see it get canceled, now's the time to go ahead and catch up on the Fox drama. The network has confirmed it will be sticking around for a full season one and will return for season two.
Kevin Reilly, Chairman of Entertainment, Fox Broadcasting Company confirmed the renewal of the series, stating: "From the very beginning, we felt Kevin Williamson and Marcos Siega had created a high-quality, edge-of-your-seat drama that could break from the pack, and it is exciting to see the audience responding. Kevin Bacon and James Purefoy have given us two of the most compelling characters on television and the entire cast is incredible. I'm delighted to have this thrill ride continue on FOX for another season."
The Following
is currently the #2 broadcast drama.
Details on the March 4, 2013 Episode:
"In tonight's all-new episode (9:00-10:00 PM ET/PT), Joe Carroll (James Purefoy), with the help of attorney Olivia Warren (guest star Renee Elise Goldsberry), makes a case against Ryan (Kevin Bacon) and the FBI to be transferred to a different facility, but Ryan suspects a larger plan may be at play. Meanwhile, Emma (Valorie Curry) and Joey (Kyle Catlett) arrive at a meeting point and come across another follower who has a secret of his own."
Source: Fox
Follow Us On: