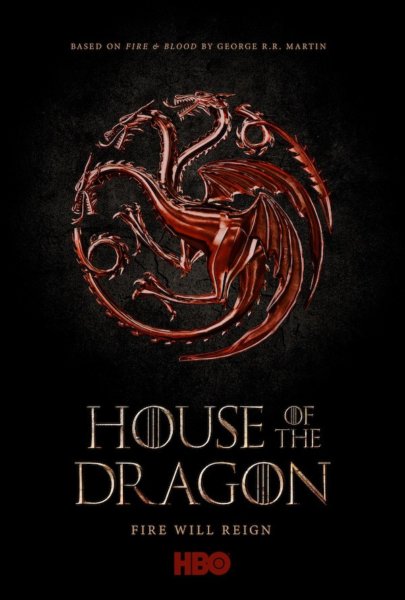 On the same day news broke HBO is passing on the Game of Thrones prequel starring Naomi Watts, the network confirmed the other GoT previously announced prequel is moving forward. House of the Dragon, which obviously explores House Targaryen, has received a straight-to-series order from HBO.
House of the Dragon was co-created by George R.R. Martin and Ryan Condal (Colony) and is based on Martin's Fire & Blood. Condal and Miguel Sapochnik will share showrunner duties on the first season, which Condal will write.
Sapochnik is set to direct at least the pilot episode and will executive produce with Martin, Condal, and Vince Gerardis. Sapochinik won an Emmy in the Outstanding Directing for a Drama Series category for directing the "Battle of the Bastards" episode of Game of Thrones. All told, Sapochinik directed six episodes of GoT including "The Long Night," "Winds of Winter," and "Hardhome."
HBO confirmed season one will consist of 10 episodes. The network's announcement didn't include a targeted premiere date or any casting information.
"The Game of Thrones universe is so rich with stories," stated Casey Bloys, president, HBO programming. "We look forward to exploring the origins of House Targaryen and the earlier days of Westeros along with Miguel, Ryan and George."
House of the Dragon takes place 300 years before Game of Thrones. The Naomi Watts-led prequel that's not moving forward was set thousands of years prior to GoT. A pilot episode was already shot for the series which would have told the story of Westeros' Age of Heroes prior to The Long Night war against the White Walkers.
HBO previously offered this description of the just-canceled prequel: "The series chronicles the world's descent from the golden Age of Heroes into its darkest hour. And only one thing is for sure: from the horrifying secrets of Westeros' history to the true origin of the White Walkers, the mysteries of the East to the Starks of legend…it's not the story we think we know."