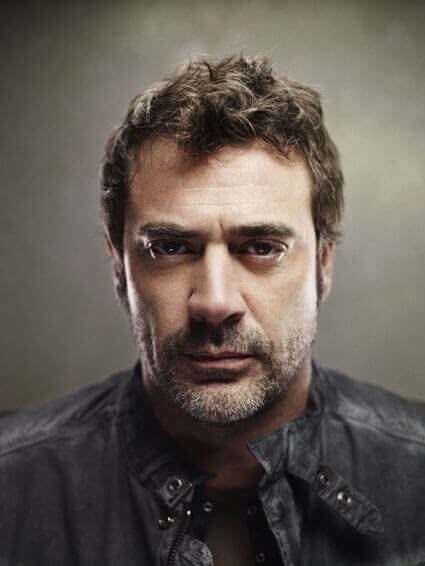 The Hollywood Reporter says Jeffrey Dean Morgan has joined the cast of AMC's zombie apocalypse series, The Walking Dead. According to THR, Morgan will play Negan, a major villain from The Walking Dead comic books who will first appear in the final episode of the current season. He'll become a major player in the series in season seven.
Morgan's currently a regular on The Good Wife's seventh season, but it's possible he won't return next season.
The character Negan is described as an "imposing, charismatic, brutal, frightening, ferocious and hilarious sociopath," per AMC's casting notice, who continuously drops the f-bomb and whose favorite weapon is a baseball bat covered in barbed wire he's named Lucille. In the comics, Negan kills one of the main characters in the series. He's the leader of the Saviors, a ruthless group who offer protection to communities in exchange for their resources.
Morgan's no stranger to comic book-inspired projects having starred as Edward Blake in Watchmen and Clay in The Losers. He also recently wrapped up work on Batman v Superman: Dawn of Justice, which reunited him with his Watchmen director, Zack Snyder. Morgan's other credits include Extant, Texas Rising, Magic City, Texas Killing Fields, P.S. I Love You, Grey's Anatomy, and Supernatural.