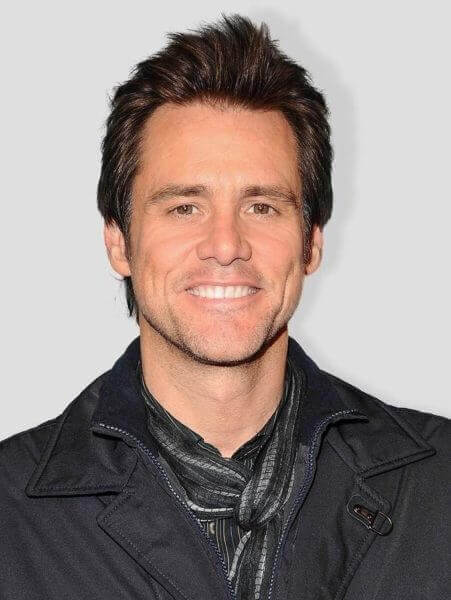 Jim Carrey has committed to starring in Kidding, marking a return to television in a regular role for the actor/comedian. Showtime's ordered a 10 episode first season of the half-hour comedy series which was created by Dave Holstein. Holstein wrote the pilot and will be Kidding's showrunner.
Carrey is reuniting with his Eternal Sunshine of the Spotless Mind director Michel Gondry who's attached to direct and executive produce. Eternal Sunshine of the Spotless Mind earned Gondry an Oscar for Best Original Screenplay and Carrey's co-star Kate Winslet picked up a Best Actress Oscar nomination.
Jason Bateman (Arrested Development), Jim Garavente (Bad Words), Raffi Adlan (The Green Hornet), and Michael Aguilar (I'm Dying Up Here) are also on board as executive producers.
Jim Carrey won a Golden Globe for his starring performance in 1999's The Truman Show and then followed that up in 2000 with a Golden Globe win for his work in Man on the Moon in which he portrayed troubled actor/comedian Andy Kaufman. His additional credits include Ace Ventura: Pet Detective, The Mask, Dumb and Dumberer, The Cable Guy, How the Grinch Stole Christmas, and The Number 23.
The Plot: In Kidding, Carrey plays Jeff, aka Mr. Pickles, an icon of children's television, a beacon of kindness and wisdom to America's impressionable young minds and the parents who grew up with him – who also anchors a multi-million dollar branding empire. But when this beloved personality's family – wife, two sons, sister and father – begins to implode, Jeff finds no fairy tale or fable or puppet will guide him through this crisis, which advances faster than his means to cope. The result: a kind man in a cruel world faces a slow leak of sanity as hilarious as it is heartbreaking.