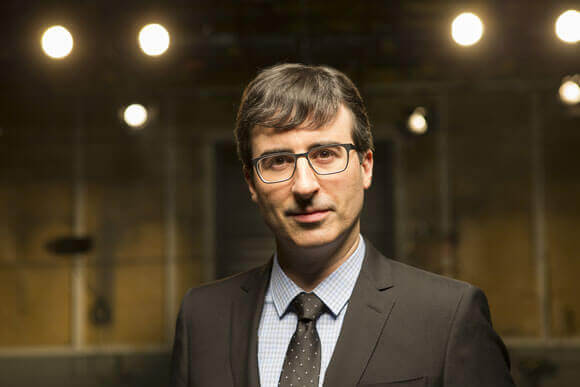 HBO just announced they've renewed Last Week Tonight With John Oliver for not only a third season but also for season four, which should silence the rumors that Oliver will be taking over The Daily Show after Jon Stewart departs the late-night series. Season three of Last Week Tonight will air in 2016 and season four will follow in 2017, with each of the seasons made up of 35 new shows.
"We are incredibly proud to have John as part of the HBO family," said Michael Lombardo, president, HBO Programming. "His unique ability to deliver socially significant commentary week after week, along with his innate comedic brilliance, puts John in a class by himself."
Season two of the popular news/comedy series kicked off on February 8, 2015 and airs weekly on Sunday nights at 11pm ET/PT. Season one earned a Writers Guild Award and made numerous top 10 lists including The Hollywood Reporter's, Vanity Fair's, and Rolling Stone's. The series features Oliver's pointed take on current events and is taped just a few hours prior to air time each week.
-By Rebecca Murray
Follow Us On: