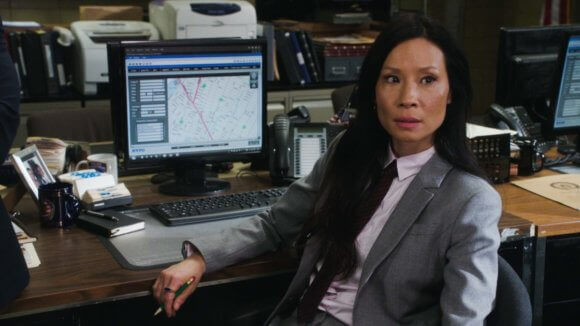 CBS All Access is adding the Marc Cherry series Why Women Kill to its slate and has signed up Elementary's Lucy Liu to star. Cherry (Desperate Housewives, Devious Maids) created the new series and is executive producing with Brian Grazer (Empire), Francie Calfo (Empire), Michael Hanel, and Mindy Schultheis. Marc Webb's on board to direct and executive produce.
Per CBS All Access: "Why Women Kill details the lives of three women living in three different decades: a housewife in the '60s, a socialite in the '80s and a lawyer in 2018, each dealing with infidelity in their marriages. The series will examine how the roles of women have changed, but how their reaction to betrayal… has not."
According to the casting announcement, Emmy Award nominee Lucy Liu will play a character named Simone. Simone is described as elegant, stylish, and effervescent. She's "the picture of urbane confidence, moving through the world as if it were a delightful movie starring herself. Smugly superior, a woman for whom appearances mean everything, she thrives on shopping and throwing parties, seemingly happily married to her indulgent husband, Karl, who thinks she is simply fabulous. However, despite nagging premonitions, Simone is devastated, her world upended, when she learns that Karl has been cheating on her."
In addition to starring in CBS's hit dramatic series Elementary for six seasons, Liu's television credits include Southland, Difficult People, Ally McBeal, Cashmere Mafia, Dirty Sexy Money, Sex and the City, and Ugly Betty. She's also directed episodes of Elementary, Luke Cage, and Graceland.
In 1999, Liu earned a Primetime Emmy Award nomination in the Outstanding Supporting Actress in a Comedy Series category for Ally McBeal.
Why Women Kill is being produced by Imagine Television Studios and CBS Television Studios. CBS All Access did not reveal a target premiere date or any additional casting details.