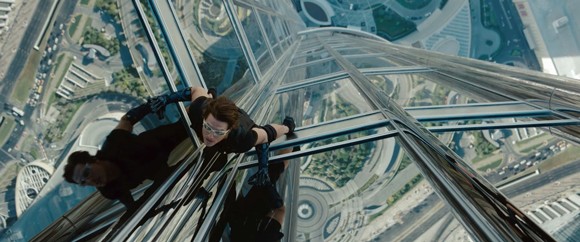 The upcoming fifth film of the Mission Impossible franchise will be released in the IMAX format, as just announced by Paramount Pictures, Skydance Productions, Bad Robot, and IMAX Corporation. Mission Impossible 5 is being directed by Christopher McQuarrie and has Tom Cruise back in the lead role. The cast also includes returning MI players Jeremy Renner, Simon Pegg, and Ving Rhames.
Alec Baldwin, Rebecca Ferguson and Sean Harris are joining the MI franchise in the fifth film.
According to the studio, Mission Impossible 5 is being digitally re-mastered into the IMAX format and will be released in theaters on July 31, 2015.
"IMAX is so important in giving the audience the best experience of the film we have made. I am very happy to have this partnership on the next 'MISSION,'" said Cruise.
"After the innovative way we worked with our longtime partners Paramount Pictures, Skydance Productions, Bad Robot and Tom Cruise on the record-setting 'MISSION: IMPOSSIBLE – GHOST PROTOCOL,' we are beyond thrilled to once again offer audiences The IMAX Experience® of the latest installment of this action-packed franchise," said Greg Foster, Senior Executive Vice President, IMAX Corp. and CEO of IMAX Entertainment. "This film was literally made for IMAX and summer moviegoing."
Cruise, J.J. Abrams, and Bryan Burk are producing the film with David Ellison, Dana Goldberg, Don Granger, and Jake Myers executive producing.
-By Rebecca Murray
Follow Us On: