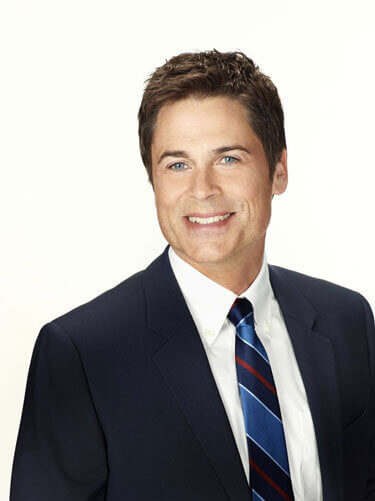 NBC's moving forward on Apocalypse starring Rob Lowe, Megan Mullally, Jenna Fischer, Matthew Baynton, Paterson Joseph and Joel Fry. The sci-fi dramedy from series creator/writer Iain Hollands (Beaver Falls) has been greenlit for 10 hour-long episodes and filming's expected to begin this month.
"This is an out-of-the-box and wholly original project that offers just the right combination of both high drama and humor," said Jennifer Salke, President, NBC Entertainment. "With a stellar cast that includes Rob Lowe, Megan Mullally, Jenna Fischer and Mathew Baynton — all four who know how to expertly balance those lines — we're ready to dive into the Apocalypse."
The co-production with Sky TV has Michael Engler (30 Rock) signed on to direct the first two episodes.
The Plot:
Apocalypse is a bold, adrenaline-fueled series about the last days of mankind. Set against a backdrop of apocalyptic chaos, the story follows an extended family whose lives start to intersect in the most unexpected ways. Their renewed connections are triggered by the news that a comet is on an unavoidable collision course toward Earth.
Characters include a rebellious priest, an unhinged white supremacist, a mild-mannered bank manager, a germ-phobic cyber-terrorist, a five-star general and a child who (possibly) rose from the dead. Some of them are destined to make it to a bunker deep beneath the ground, and as a result will become the unlikely (and frankly, somewhat unsuitable) future of mankind.
-By Rebecca Murray
Follow Us On: