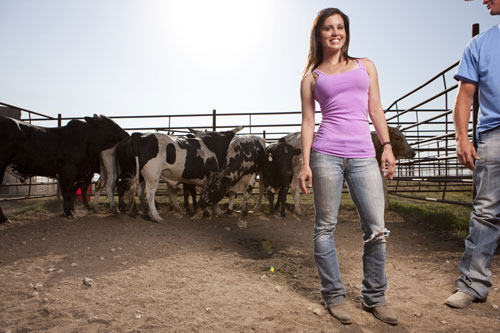 Who would have thought watching truckers bid on loads and then transport them to their requested destination would actually make for entertaining television? A&E took a chance on
Shipping Wars
and it's paid off in respectable ratings for the network. Now about to enter its fifth season,
Shipping Wars
will return on December 3, 2013 with back-to-back new episodes at 10pm and 10:30pm.
For those who haven't caught onto the series yet, here's the details on what you can expect:
Shipping Wars
follows the high-stakes world of heavy-duty moving as independent truckers bid against one another for the opportunity to ship the unshippable. Each day, thousands of shipments, from oversized loads and bulky packages to the truly bizarre, are put up for auction. The trucker with the lowest bid wins the job. The trouble then is figuring out how to actually move it.
Series veterans return this season as Jennifer takes a cross-country load of live bugs; Marc takes his daughter as an apprentice on a job moving a fleet of Volkswagen buses; Jarrett has a brush with fame when he signs up to deliver Mumford & Son's infamous Chicken Car; and fate brings Roy and his beloved cat Muffy back to Austin, TX where a peace-loving artist commune needs a large sculpture moved. Traveling couple Chris and Robbie also return this season along with their permanent passengers; son Carter and Golden Retriever Gix.
Source: A&E
-Posted by
Rebecca Murray
Follow Us On:
Stumble It!