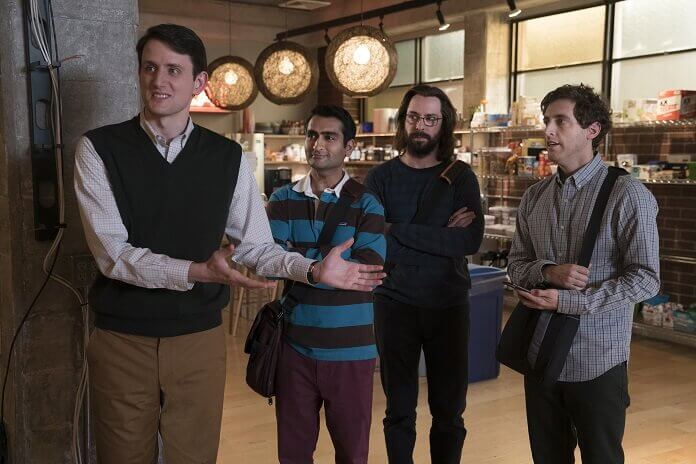 HBO has given early renewal orders to half-hour comedy series Barry and Silicon Valley. The official renewal order means Barry will be returning for a second season and Silicon Valley will be back for a sixth season. The first season of Barry and the fifth season of Silicon Valley premiered on March 25, 2018. The current seasons of both shows consist of eight half-hour episodes.
Newcomer Barry was created by Alec Berg and SNL's Bill Hader. Berg and Hader executive produce, Aida Rodgers and Emily Heller produce, and Hader stars in the title role. The cast of season one also includes Henry Winkler, Sarah Goldberg, Stephen Root, and Paula Newsome.
Season five of Silicon Valley, the first without TJ Miller, stars Thomas Middleditch, Kumail Nanjiani, Martin Starr, Jimmy O'Yang, Matt Ross, and Zach Woods. The critically acclaimed series was created by Mike Judge, John Altschuler, and Dave Krinsky. Judge, Alec Berg, Clay Tarver, Michael Rotenberg, Tom Lassally, Jim Kleverweis, and Jamie Babbit are the executive producers.
"While Barry has delighted audiences with its deft interplay of comedy and drama, Silicon Valley remains as brilliantly and frighteningly prescient as ever," stated Amy Gravitt, executive vice president, HBO Programming. "We're thrilled that these two smart, funny shows are returning for another season."
The Plot of Barry, Courtesy of HBO: "Barry is a dark comedy starring Bill Hader as a depressed, low-rent hitman from the Midwest. Lonely and dissatisfied in his life, he reluctantly travels to Los Angeles to execute a hit on an aspiring actor. Barry follows his 'mark' into an acting class and ends up finding an accepting community in a group of eager hopefuls within the LA theater scene. He wants to start a new life as an actor, but his criminal past won't let him walk away — can he find a way to balance both worlds?"
The Silicon Valley Season 5 Plot: "The future is now. Pied Piper finally has enough funding for proper offices and new employees, and to bring its peer-to-peer internet to the world – but leveling up introduces a whole new class of obstacles. While Richard struggles to lead a larger team and play with the big dogs, the rest of the team adjusts to new staff, new digs and new anxieties. Meanwhile, Hooli rival Gavin Belson has returned to power, but finds the threat of Pied Piper, and its boldness, hard to shake.
The Pied Piper guys are closer to real fame and fortune than ever before, as their new decentralized internet 'PiperNet' approaches its debut. But more money brings more problems. As Richard struggles with the responsibilities of being the CEO of a rapidly growing company, along with pressures from investors Monica and Laurie, Dinesh and Gilfoyle adjust to a new team, Jared works his hardest to hold everything together, Big Head continues to stumble his way into good fortune and Jian-Yang proves there's nothing he won't do to make some fast cash. Meanwhile, at Hooli, reinstated CEO Gavin's desire to stay relevant threatens to consume him as he seeks to destroy the competition."