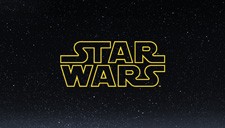 In a galaxy far, far away…or, actually, just in Portland, Oregon, Disney CEO Bob Iger has revealed the bare minimum new news on the upcoming
Star Wars
film. Iger, speaking at the annual shareholder meeting, said that
Star Wars: Episode VII
will begin shooting at London's Pinewood Studios in May, 2014. Iger also confirmed the rumors that the new
Star Wars
movie will take place 30 years after the end of
Return of the Jedi
.
According to Iger,
Star Wars: Episode VII
will involve three new young leads along with "some familiar faces." Unfortunately, the only cast member Iger was willing to confirm was R2-D2. Iger wouldn't even commit to confirming Adam Driver (
Girls
) has been cast as the main villain.
With filming set to begin in just a few months, we can expect to hear confirmation on the principal cast soon. It's long been rumored that Carrie Fisher, Harrison Ford, and Mark Hamill would be showing up in the new
Star Wars
film, but co-writers J.J. Abrams (who is also directing) and Lawrence Kasdan aren't letting any secrets out just yet.
Disney and Lucasfilm are aiming for a December 18, 2015 theatrical release.

-Posted by Rebecca Murray
Follow Us On:
Stumble It!