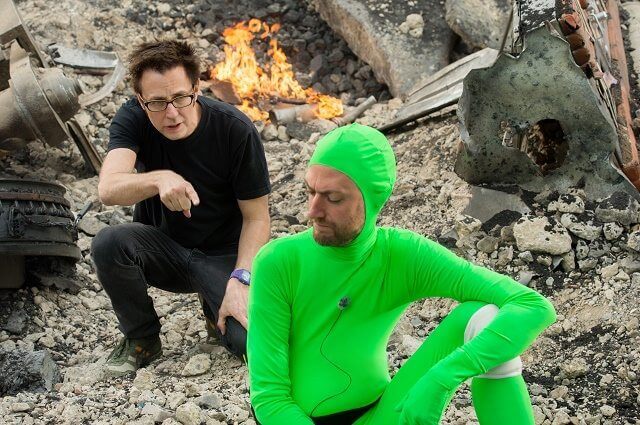 Amazon and James Gunn (Guardians of the Galaxy) are teaming up to bring Starsky & Hutch back as a new one-hour series. James Gunn, Brian Gunn, and Mark Gunn are executive producing with Neal Moritz (Preacher) and Pavun Shetty (New Girl). Brian and Mark Gunn will write the new series which is currently in the development stage.
The original series aired in the 1970s and was created by William Blinn. Paul Michael Glaser starred as David Michael Starsky and David Soul played Kenneth Richard 'Hutch' Hutchinson. The classic series spawned a feature film released in 2004 and directed by Todd Phillips. In the film, Ben Stiller took on the role of Starsky and Owen Wilson was Hutch. The cast also included Snoop Dogg, Vince Vaughn, Jason Bateman, and Juliette Lewis.
"When I was a kid, Starsky & Hutch was the first 'adult' show I ever saw, and I fell in love," said James Gunn about the appeal of working on a new series. "It instilled in me a lifelong love of gritty street shows, of killer 70's threads, and muscle cars. So when Neal Moritz asked me if I wanted to be a part of an all new Starsky & Hutch on TV, I was instantly intrigued. I teamed up with the two writers I trusted most in the world to work with us, my brother Brian Gunn and my cousin Mark Gunn and together we came up with a show that I'm really proud of. At Amazon I believed we would have the most freedom to create something that is different, challenges the audience, and that strays outside the parameters of genre from time to time."
"Chekhov said if you have a gun in the room, it's going to go off. We can't wait to see what three Gunns do with Starsky & Hutch," stated Joe Lewis, Head of Comedy, Drama and VR, Amazon Studios.
"The chance to work with one of my favorite directors on one of my favorite properties seems too good to be true," added Neal Moritz. "I'm so excited to make this show at Amazon with James, Mark and Brian."
The Plot: A co-production with Sony Pictures Television Studios and a continuation of the original 1970s series, the project will be a character-driven one hour procedural for Prime Video that deconstructs the buddy cop genre in the same entertaining way that Gunn did with the science fiction genre.