2017 was a wild ride for action movie fans. The genre produced its fair share of clunkers (Geostorm, Pirates of the Caribbean: Dead Men Tell No Tales, Transformers: The Last Knight), but fortunately it also produced some outstanding films with memorable action sequences.
Our 2017 Top 10 Action Movies list includes four comic book-inspired films, the final film of the Planet of the Apes trilogy, and the latest trip to a galaxy far, far away. A bloody Samurai film that marks Takashi Miike's 100th movie, a music-driven heist film, the return of John Wick, and Christopher Nolan's epic World War II tale also made the cut and earned spots on our annual list of the best action films.
2017 Best Action Movies:
10. Blade of the Immortal starring Takuya Kimura, Hana Sugisaki, and Sota Fukishi
The Plot: Manji, a highly skilled samurai, becomes cursed with immortality after a legendary battle. Haunted by the brutal murder of his sister, Manji knows that only fighting evil will regain his soul. He promises to help a young girl named Rin avenge her parents, who were killed by a group of master swordsmen led by ruthless warrior Anotsu. The mission will change Manji in ways he could never imagine… the 100th film by master director Takashi Miike.
9. War for the Planet of the Apes starring Andy Serkis, Woody Harrelson, Steve Zahn, Amiah Miller, Karin Konoval, and Terry Notary
The Plot: In War for the Planet of the Apes, the third chapter of the critically acclaimed blockbuster franchise, Caesar and his apes are forced into a deadly conflict with an army of humans led by a ruthless Colonel. After the apes suffer unimaginable losses, Caesar wrestles with his darker instincts and begins his own mythic quest to avenge his kind. As the journey finally brings them face to face, Caesar and the Colonel are pitted against each other in an epic battle that will determine the fate of both their species and the future of the planet.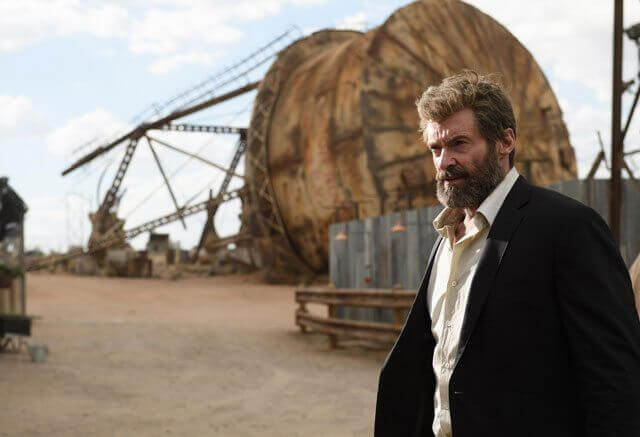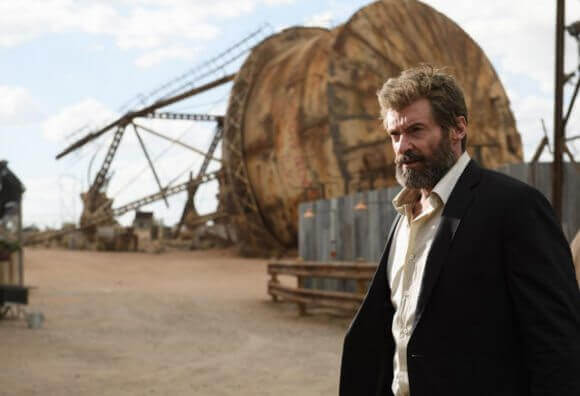 8. Logan starring Hugh Jackman, Patrick Stewart, Richard E. Grant, Boyd Holbrook, Stephen Merchant, and Dafne Keen
The Plot: In the near future, a weary Logan cares for an ailing Professor X in a hide out on the Mexican border. But Logan's attempts to hide from the world and his legacy are up-ended when a young mutant arrives, being pursued by dark forces.
7. Spider-Man: Homecoming starring Tom Holland, Robert Downey Jr, Michael Keaton, and Marisa Tomei
The Plot: A young Peter Parker/Spider-Man (Holland), who made his sensational debut in Captain America: Civil War, begins to navigate his newfound identity as the web-slinging super hero in Spider-Man: Homecoming. Thrilled by his experience with the Avengers, Peter returns home, where he lives with his Aunt May (Tomei), under the watchful eye of his new mentor Tony Stark (Downey Jr.). Peter tries to fall back into his normal daily routine – distracted by thoughts of proving himself to be more than just your friendly neighborhood Spider-Man – but when the Vulture (Keaton) emerges as a new villain, everything that Peter holds most important will be threatened.
6. Wonder Woman starring Gal Gadot, Chris Pine, Robin Wright, David Thewlis, Connie Nielsen, Lucy Davis, and Danny Huston
The Plot: Before she was Wonder Woman, she was Diana, princess of the Amazons, trained to be an unconquerable warrior. Raised on a sheltered island paradise, when an American pilot crashes on their shores and tells of a massive conflict raging in the outside world, Diana leaves her home, convinced she can stop the threat. Fighting alongside man in a war to end all wars, Diana will discover her full powers…and her true destiny.
5. Star Wars: The Last Jedi starring Mark Hamill, Carrie Fisher, Adam Driver, Daisy Ridley, John Boyega, Oscar Isaac, Domhnall Gleeson, Anthony Daniels, Gwendoline Christie, Kelly Marie Tran, Laura Dern, and Benicio Del Toro
The Plot: In Lucasfilm's Star Wars: The Last Jedi, the Skywalker saga continues as the heroes of The Force Awakens join the galactic legends in an epic adventure that unlocks age-old mysteries of the Force and shocking revelations of the past.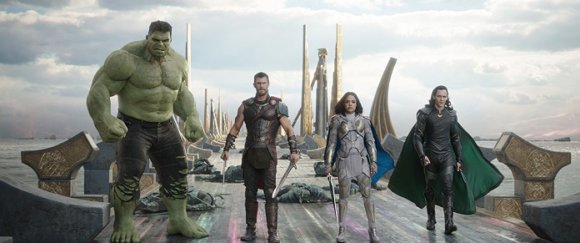 4. Thor: Ragnarok starring Chris Hemsworth, Mark Ruffalo, Tom Hiddleston, Cate Blanchett, Idris Elba, Jeff Goldblum, Tessa Thompson, Karl Urban, and Anthony Hopkins
The Plot: In Marvel Studios' Thor: Ragnarok, Thor is imprisoned on the other side of the universe without his mighty hammer and finds himself in a race against time to get back to Asgard to stop Ragnarok—the destruction of his homeworld and the end of Asgardian civilization—at the hands of an all-powerful new threat, the ruthless Hela. But first he must survive a deadly gladiatorial contest that pits him against his former ally and fellow Avenger—the Incredible Hulk!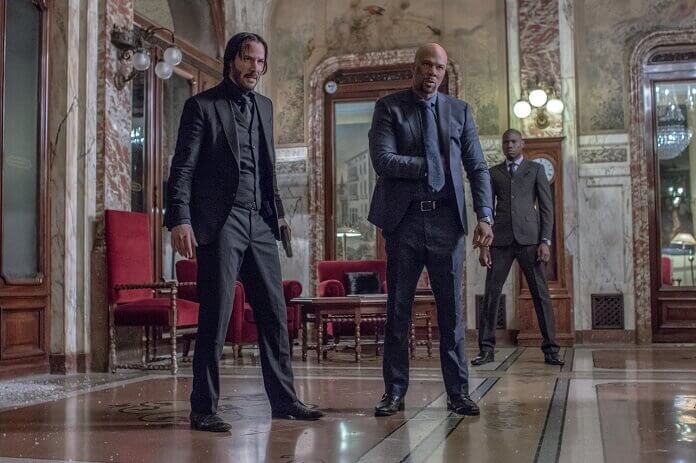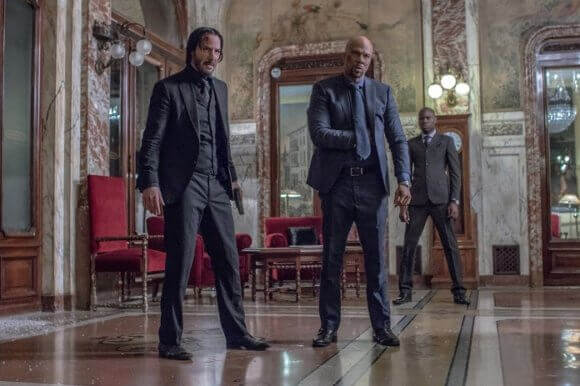 3. John Wick: Chapter 2 starring Keanu Reeves, Common, Riccardo Scamarcio, Laurence Fishburne, Ruby Rose, Bridget Moynahan, Lance Reddick, Franco Nero, John Leguizamo, and Ian McShane
The Plot: In this next chapter following the 2014 hit, legendary hitman John Wick (Reeves) is forced back out of retirement by a former associate plotting to seize control of a shadowy international assassins' guild. Bound by a blood oath to help him, John travels to Rome where he squares off against some of the world's deadliest killers.
2. Baby Driver starring Ansel Elgort, Lily James, Jon Bernthal, Eiza Gonzalez, Jon Hamm, and Jamie Foxx
The Plot: A talented, young getaway driver (Elgort) relies on the beat of his personal soundtrack to be the best in the game. When he meets the girl of his dreams (James), Baby sees a chance to ditch his criminal life and make a clean getaway. But after being coerced into working for a crime boss, he must face the music when a doomed heist threatens his life, love and freedom.
1. Dunkirk starring Tom Hardy, Harry Styles, Mark Rylance, Kenneth Branagh, Cillian Murphy, Fionn Whitehead, and Barry Keoghan
The Plot: Dunkirk opens as hundreds of thousands of British and Allied troops are surrounded by enemy forces. Trapped on the beach with their backs to the sea they face an impossible situation as the enemy closes in.
Honorable Mentions: American Made, Guardians of the Galaxy 2, and King Arthur: Legend of the Sword
Also of Interest: