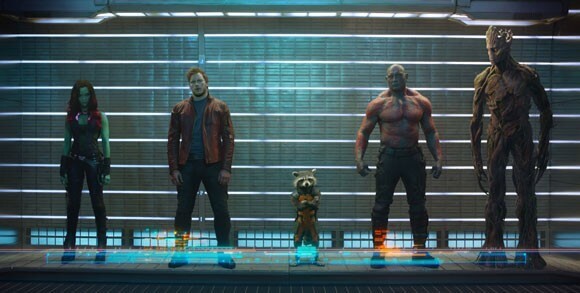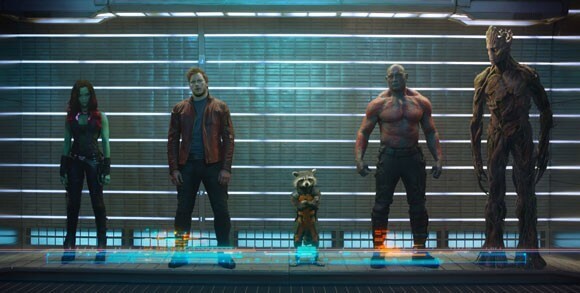 Boyhood, Guardians of the Galaxy, American Sniper, and Last Days in Vietnam are among the 2014 films that earned recognition by the Writers Guild of America, West (WGAW) and the Writers Guild of America, East (WGAE). The WGA announced their nominations for the best in writing for feature films and documentaries released in 2014, with the winners set to be revealed on February 14th during 2015 Writers Guild Awards.
In order to be eligible for consideration, a feature film had to have screened for at least one week in Los Angeles in 2014. Documentaries must have screened for a week in either LA or New York.
ORIGINAL SCREENPLAY
Boyhood, Written by Richard Linklater; IFC Films
Foxcatcher, Written by E. Max Frye and Dan Futterman; Sony Pictures Classics
The Grand Budapest Hotel, Screenplay by Wes Anderson; Story by Wes Anderson & Hugo Guinness; Fox Searchlight
Nightcrawler, Written by Dan Gilroy; Open Road Films
Whiplash, Written by Damien Chazelle; Sony Pictures Classics
ADAPTED SCREENPLAY
American Sniper, Written by Jason Hall; Based on the book by Chris Kyle with Scott McEwen and Jim DeFelice; Warner Bros.
Gone Girl, Screenplay by Gillian Flynn; Based on her novel; 20th Century Fox
Guardians of the Galaxy, Written by James Gunn and Nicole Perlman; Based on the Marvel comic by Dan Abnett and Andy Lanning; Walt Disney Studios Motion Pictures
The Imitation Game, Written by Graham Moore; Based on the book Alan Turing: The Enigma by Andrew Hodges; The Weinstein Company
Wild, Screenplay by Nick Hornby; Based on the book by Cheryl Strayed; Fox Searchlight
DOCUMENTARY SCREENPLAY
Finding Vivian Maier, Written by John Maloof & Charlie Siskel; Sundance Selects
The Internet's Own Boy: The Story of Aaron Swartz, Written by Brian Knappenberger; FilmBuff
Last Days in Vietnam, Written by Mark Bailey & Kevin McAlester; American Experience Films
Red Army, Written by Gabe Polsky; Sony Pictures Classics
-By Rebecca Murray
Follow Us On: