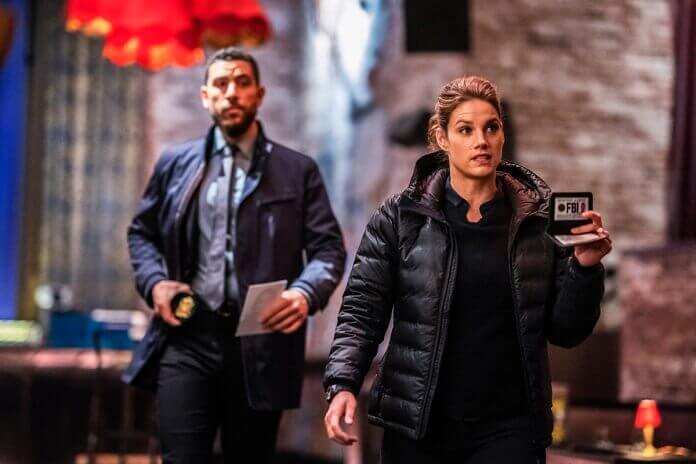 CBS's dramatic series FBI picks up after its winter break with season one episode 11. The episode titled "Identity Crisis" will air on January 8, 2018 at 9pm ET/PT. Norberto Barba directed from a script by Rick Eid.
The season one episode 11 guest cast includes Milauna Jemai Jackson as Gina Pratt, Zach McGowan as Dylan Rossi, Clayton Cardenas as Ray Costa, Nina Lisandrello as Eve Nettles, and Gerald McCullouch as Mike Chapman. Nancy Lemenager is Leslie Chapman, Alison Luff is Samantha Chapman, George A. Peters II is Jalem Cobb, Alton Fitzgerald White is ASAC Joe Franklin, Shevy Gutierrez is Detective Tom Perez, Satomi Hofmann is AUSA Allison Weiss, and Darlene Hope plays Kate Weller.
Season one stars Missy Peregrym as Special Agent Maggie Bell, Zeeko Zaki as Special Agent Omar Adom "OA" Zidan, and Ebonée Noel as Kristen Chazal. The cast also includes Jeremy Sisto as Jubal Valentine and Sela Ward as Dana Mosier.
The "Identity Crisis" Plot – When a judge and her daughter are murdered after she sentenced a man to life in prison, Maggie and OA search for the killer behind a possible retaliation. Dana has a vested interest in this case as she has a history with the victim.
FBI Season 1 Plot:
"From Emmy Award winner Dick Wolf and the team behind the Law & Order franchise, FBI is a fast-paced drama about the inner workings of the New York office of the Federal Bureau of Investigation. This elite unit brings to bear all their talents, intellect and technical expertise on major cases in order to keep New York and the country safe.
Born into a multigenerational law enforcement family, Special Agent Maggie Bell commits deeply to the people she works with as well as those she protects. Her partner is Special Agent Omar Adom 'OA' Zidan, a West Point graduate via Bushwick who spent two years undercover for the DEA before being cherry-picked by the FBI. Overseeing them is Special Agent in Charge, Dana Mosier, who operates under intense pressure 24/7/365 and has undeniable command authority.
The team also includes Assistant Special Agent in Charge Jubal Valentine, the nerve center of the office whose ability to easily relate to and engage with both superiors and subordinates makes him a master motivator. Kristen Chazal is the team's most valued resource, a brilliant analyst recruited straight out of university who can piece together the big picture faster than anyone. These first-class agents tenaciously investigate cases of tremendous magnitude, including terrorism, organized crime and counterintelligence."