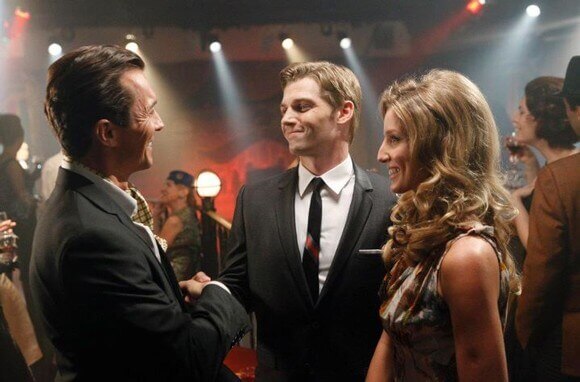 Right now,
Pan Am
is one of my favorite new shows of the fall 2011 TV season. The reason I qualify my opinion with the inclusion of 'right now' is because I haven't caught up on all the new shows I've TiVoed. There are just too many interesting choices – that will likely not pan out – this season.
While the
Pan Am
commercials leading up to its debut didn't really sell me on the concept, the show is surprisingly entertaining with a great cast and a premise that has more to it than just a bunch of pretty ladies flying off to exotic locations.
Episode 2, "We'll Always Have Paris" airing on October 2, 2011 storyline:
On a trip to Paris, Kate and Laura have a surprise passenger – their mom (guest star Kate Jennings Grant) — who has come to settle some unfinished business with Laura; Maggie faces the unwanted attentions of an aggressive passenger, and Dean and Colette share a momentary flirtation as he tries to track down some leads on Bridget (Annabelle Wallis).
More on Pan Am:
—
Photo gallery
—
Info and cast list