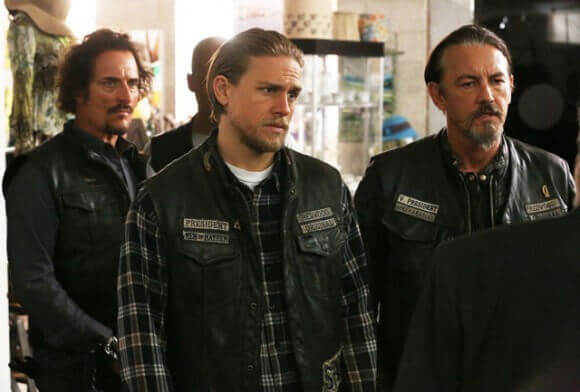 Can you believe there are only two episodes left of FX's Sons of Anarchy? Like it or not, it's true and these final episodes will reveal the fate of the SoA characters we've become attached to over the course of seven seasons. Will Gemma pay with her life for murdering Tara? Will Juice (Theo Rossi) die in prison as Jax (Charlie Hunnam) has indicated he will? And will any more members of SAMCRO not make it through to the final credits? If I had my way, the answers would be yes, no, and no…but series creator Kurt Sutter likely has other plans.
Episode 12 of season seven airs on Tuesday, December 2, 2014 at 10pm ET/PT and is titled "Red Rose." The basic plot: "With tensions mounting and truths finally revealed, Jax must make the ultimate decision."
Watch the trailer:
FX has also provided a behind-the-scenes look at the legacy of Sons of Anarchy featuring Sutter and Paris Barclay.
-By Rebecca Murray
Follow Us On: