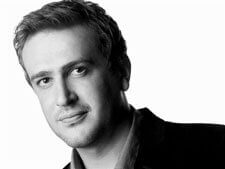 Random House Children's Books has signed a deal with writer/actor Jason Segel (
The Muppets
) for his middle-grade fiction series
Nightmares!
. The series is the brainchild of Segel and NYT bestselling author Kirsten Miller, author of the
Kiki Strike
trilogy and
The Eternal Ones
.
Barbara Marcus, President and Publisher, Random House Children's Books announced the deal, stating: "Jason Segel has the perfect voice to write for children.
Nightmares!
is inventive, genuine, and relatable to middle-grade readers. We're thrilled to see Jason's creative vision translated to the page, and can't wait to introduce him to the publishing world as a tremendous new talent."
"I couldn't be more excited that
Nightmares!
has found a home at Random House. Ultimately, it's a story about learning that we can accomplish anything, as long as we are brave enough to try. These are the types of stories that always inspired me," said first-time author Segel.
The first book of the series is expected to be available in fall 2014.
The Plot:
Both scary and funny,
Nightmares!
is an adventure story about a group of kids who realize it's up to them to save their town from fear, which has manifested itself in the form of nightmare creatures that have slipped into the everyday world. At its heart,
Nightmares!
is about kids overcoming their fears.
Source: Random House Children's Books
Follow Us On: