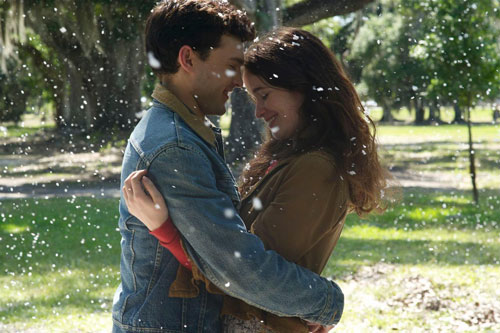 Beautiful Creatures
as a new trailer to go along with its new release date. Warner Bros moved
Beautiful Creatures
– again – from February 13th to Valentine's Day. Why? Because
Beautiful Creatures
is a romantic drama and could be an option for a romantic date movie. Of course, that would also work if it was released on February 13th, but Warner Bros apparently really wants that 'romance' tie-in.
Adapted from the bestselling book and directed by Richard LaGravenese (
P.S. I Love You
), the film stars Alden Ehrenreich, Alice Englert, Emmy Rossum, Emma Thompson, Jeremy Irons, and Thomas Mann.
The Plot:
Beautiful Creatures
tells the tale of two star-crossed lovers: Ethan (Ehrenreich), a young man longing to escape his small town, and Lena (Englert), a mysterious new girl. Together, they uncover dark secrets about their respective families, their history and their town.
Watch the trailer:
Follow Us On: