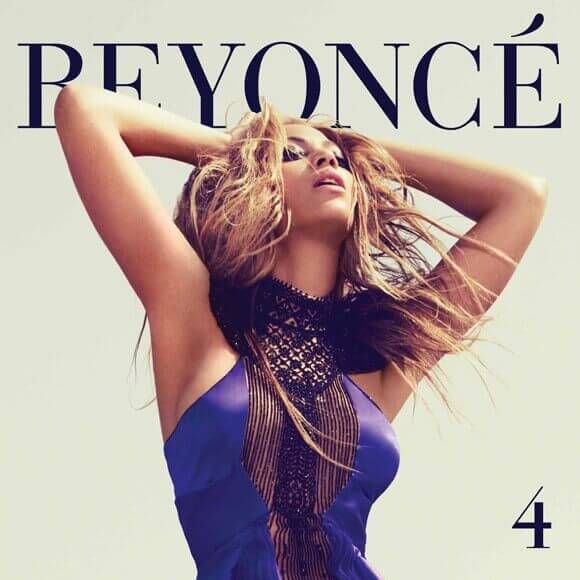 Grammy Award-winning
Beyonce
has set a June 28, 2011 release date for her
4
album, her fourth album as a solo artist. In addition, Beyonce's
4
has a special deluxe edition which will be available at Target/
Target.com
also beginning June 28th.
Here's the scoop on the Beyonce's
4
Deluxe Edition:
Target Corporation (NYSE: TGT) today announced it is partnering with multi-Grammy® Award-winning artist Beyoncé for the exclusive deluxe edition of her fourth solo album, 4. The deluxe edition of 4 is now available for pre-order at Target.com/Beyonce and will be offered at Target stores nationwide and online beginning June 28. A digital version of the deluxe edition is available at Target.com.

"My fans will be so excited about my new album because I put my heart and soul into creating something that's personal and honest," said Beyoncé.

Inspired by a variety of music genres she loves, Beyoncé refers to the songs on 4 as her "musical gumbo." The new collection of ballads, mid and up-tempos incorporates live instrumentation, classic songwriting and Beyoncé's undeniable vocal ability. The Target deluxe album includes three additional new songs from Beyoncé as well as three remixes and bonus video footage. The new tracks exclusive to Target are: "Lay Up Under Me," "Schoolin' Life" and "Dance For You."

"Beyoncé's fans are clamoring for her new album and Target is the only retailer giving them extra songs and video from their favorite artist," said John Butcher, vice president of Entertainment, Target. "Beyoncé played an active role in the production of the Target deluxe edition, making sure the content would give fans an even greater glimpse into the personal journey that inspired her latest music."

In addition to the new tracks, the Target deluxe album edition has more than 17 minutes of extra club remixes of "Run the World (Girls)," the album's lead single released in April of this year. DJ and producer Kaskade and legendary remix producers Redtop and Jochen Simms all contributed to the bonus music. Also found only on the Target deluxe album is an exclusive version of the "Run the World (Girls)" music video.

Target also produced a TV spot for the deluxe edition of Beyoncé's new album. The spot begins airing June 24 and features one of Beyoncé's new songs, "Countdown." It reveals the artistic process behind the album, as well as some of the important moments in Beyoncé's life that inspired the songs on 4.

Beyoncé has sold more than 75 million records and is one of the most notable artists in the world, having earned a total of 16 Grammy Awards – 13 as a solo artist and three as a member of Destiny's Child. Beyoncé's fame blossomed in the '90s as lead singer of the group, which became one of the best-selling music ensembles of all time. Later Beyoncé released her debut solo album Dangerously in Love, which produced the No. 1 hits: Crazy in Love and Baby Boy, making it one of the most successful albums of 2003. Beyoncé's sophomore album and subsequent third studio release produced the household hits "Irreplaceable," "Beautiful Liar" and "Single Ladies (Put a Ring on It)." It also earned her a top spot on the Billboard 200 chart. In 2008, I AM… SASHA FIERCE earned six Grammy Awards – the most Grammys ever won by a female artist in one night. Beyoncé was honored this May at the 2011 Billboard Music Awards with the Millennium Award.