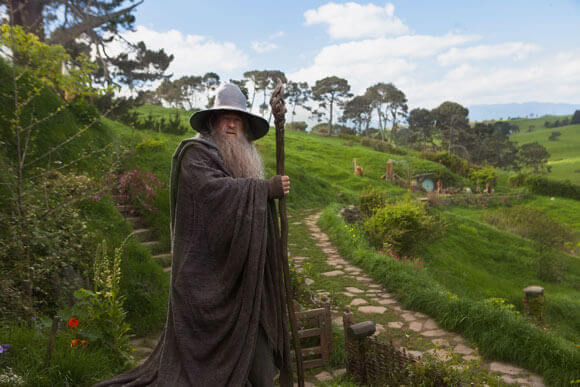 Written by Kevin Finnerty
With summer coming to a close and the kids going back to school, so also ends the big summer movie blockbusters season, making way for the films hoping to be noticed for Oscar consideration and the movies looking to cash in on the holiday moviegoing public. It's time for the Fall Movie Preview! What can you expect this fall and holiday season up on the big screen? Films about time travel, coming of age, kidnappings, President Lincoln, a vampire family, and Secret Agent 007.
SEPTEMBER
THE PERKS OF BEING A WALLFLOWER
– Starring: Emma Watson and Logan Lerman
Plot: 15 year old Charlie, a shy but bright student, is struggling to try to make friends and find a real connection with someone in his freshman year when Sam and Patrick, two seniors, decide to take him under their wings and introduce him to fun, love and life.
Outlook: Based on the popular novel and starring Emma Watson from the Harry Potter films, Perks could be one of the best coming of age movies to hit the big screen in years. And, hopefully, it will help Emma broaden her career from the Potter franchise to becoming a lovely young leading actress, something she's destined to be.
LOOPER – Starring: Bruce Willis and Joseph Gordon Levitt
Plot: In 2072 when the mob wants to eliminate someone, they send him 30 years into the past where a hired gun awaits. When contract killer Joe is sent his final target…himself 30 years older…chaos and confusion ensue.
Outlook: With an original concept, a strong cast, and a story that's a cross between Blade Runner and Back to the Future-assassin style, Looper might just be one of the better science fiction, noir, thriller movies to be released in years (and there aren't too many of those around).
END OF WATCH – Starring: Jake Gyllenhaal and Michael Pena
Plot: Two Los Angeles police officers get marked for death by a drug cartel after a routine traffic bust causes more damage for the cartel then they're willing to put up with.
Outlook: This film will mostly depend on the chemistry and performances by Gyllenhaal and Pena to get the audience to care about the life and struggle of two cocky, dedicated cops who are in way over their heads.
THE MASTER – Starring: Joaquin Phoenix and Philip Seymour Hoffman
Plot: After returning from WWII and witnessing true horrors, an intellectual ('Lancaster Dodd') creates his own faith-based organization in order to create a place and a life for himself and all those who follow him.
Outlook: With Philip Seymour Hoffman playing the Lancaster role loosely based on L. Ron Hubbard, it's quite possible he'll receive an Oscar nomination.
HOTEL TRANSYLVANIA – Starring: Adam Sandler and Selena Gomez
Plot: Count Dracula created Hotel Transylvania so all monsters could have a safe haven from the dreaded humans who fear and hate them. However, when a lost and clueless traveler discovers the resort and falls head-over-heels for Dracula's daughter, the Count goes into overprotective mode.
Outlook: If the film is as funny and original as the trailer, this will be the animated family film not to miss this fall.
OCTOBER
ARGO
– Starring: Ben Affleck, John Goodman and Alan Arkin
Plot: During the Iranian revolution, a CIA exfiltration specialist sets out to free six Americans hiding in the home of the Canadian ambassador by posing as a film crew making a science fiction, adventure film.
Outlook: Based on a real declassified event, Argo promises to be one of the best films of the year and could be the movie that gets Ben Affleck nominated for Best Director come Oscar time.
TAKEN 2 – Starring: Liam Neeson
Plot: Retired CIA operative Bryan Mills and his wife are kidnapped while vacationing in Istanbul by the father of one of the men Mills killed saving his daughter from a sex slave ring. Bryan gets his daughter to help in the rescue of her mom and himself.
Outlook: This is a perfect example of how Hollywood makes bad, redundant sequels which are nothing more than carbon copies of the original film. Yawn.
PITCH PERFECT – Starring: Anna Kendrick, Brittany Snow and Rebel Wilson
Plot: Becca, a Freshman at Barden University, reluctantly joins the Bellas – an all-girl singing group – and brings new energy and creativeness to the choir as they get ready for the big campus competition.
Outlook: It's Glee – The College Years! GROAN!!
THE PAPERBOY – Starring: Nicole Kidman and Zac Efron
Plot: It's 1969 and a young man heads back home to help his reporter brother look into the case of a man sitting on death row who may be innocent. He ends up falling for the convict's sexy lover.
Outlook: Compared to other films of this genre, such as Body Heat and The Postman Always Rings Twice, The Paperboy seems all too familiar and unoriginal to be a must-see.
CLOUD ATLAS – Starring: Tom Hanks and Halle Berry
Plot: Multiple storylines with many different characters through a timeline and how their actions affect and impact each other.
Outlook: An extremely ambitious and convoluted film which may not be what moviegoers are looking for coming up to the holidays.
FRANKENWEENIE – Featuring the Voices Of: Martin Short and Winona Ryder
Plot: Young Victor experiments and brings his beloved loyal dog, Sparky, back to life. But his actions causes chaos and some scares for the people in his town, something he never intended.
Outlook: Directed by Tim Burton, Frankenweenie has the look and feel of another animated creepy classic, The Nightmare Before Christmas. Here's hoping it's just as funny and entertaining.
NOVEMBER
SKYFALL
– Starring: Daniel Craig and Judi Dench
Plot: Bond's loyalty to M is tested when her past comes back to exact revenge.
Outlook: With a strong cast, including Javier Bardem as the lead villain, this could be the film to get the franchise back on track and bring 007 back to being the ultimate action/adventure hero.
LIFE OF PI – Starring: Suraj Sharma and Irrfan Khan
Plot: The story of a Indian boy who finds himself in the company of a Bengal tiger after a shipwreck sets them adrift in the Pacific Ocean struggling to survive.
Outlook: Directed by Ang Lee and already creating Oscar buzz around the films visual effects, this could be the family adventure film to beat this winter.
WRECK-IT RALPH – Featuring the Voices Of: John C. Reilly and Sarah Silverman
Plot: After 30 years of being the bad guy in a classic 1980s video game, Ralph deserts his game in the hopes of becoming a hero in a different video game.
Outlook: With a solid cast lending their voices to the video game characters and a very original script, Wreck-It Ralph might just end up being the holiday favorite this November.
LINCOLN – Starring: Daniel Day-Lewis and Joseph Gordon-Levitt
Plot: The 16th President of the United States leads the country during the violent and turbulent Civil War.
Outlook: Directed by Steven Spielberg and with an A-list cast including Sally Field and Tommy Lee Jones, this is a film destined for Oscar nominations.
FLIGHT – Starring: Denzel Washington and Bruce Greenwood
Plot: An airline pilot saves a flight from crashing but during the investigation of what went wrong with the plane mechanically, questions come up regarding the pilot's sobriety.
Outlook: Another film with an A-list cast as welll as perhaps the best plane crash put on film since Fearless, this could be the strongest drama to hit the big screen this fall.
ANNA KARENINA – Starring: Keira Knightley and Jude Law
Plot: In the late 19th century Russia, the aristocrat named Anna Karenina enters into a torrid affair with the Count Vronsky.
Outlook: Being yet another remake of the classic novel might leave audiences bored and wishing they had checked out the latest 007 adventure instead of this timeless, romantic bore.
THE TWILIGHT SAGA: BREAKING DAWN PART 2 – Starring: Kristen Stewart and Robert Pattinson
Plot: After giving birth to their child and finally becoming a vampire, Bella is enjoying her new powers. However, her happiness is cut short when the Volturi plan to wipe out the Cullen family – especially her newborn daughter who they see as a threat to their very existence. The Cullen family must join forces with any allies they can to fight the ultimate battle with the Volturi.
Outlook: The final installment in the Twilight saga is sure to be a box-office smash. It's also going to have the same terrible dialogue, horrible special effects, and deplorable acting that has been in the movie series since it began.
DECEMBER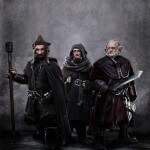 THE HOBBIT
– Starring: Ian McKellen and Martin Freeman
Plot: A Hobbit joins a crusade with a group of Dwarves and the wizard Gandalf in search of a treasure stolen by the powerful dragon, Smaug.
Outlook: Directed by Peter Jackson and bringing back many of the same cast who starred in the Lord of the Rings trilogy, this is guaranteed to be one of the biggest films of the year and the movie to beat this holiday season.
JACK REACHER – Starring: Tom Cruise
Plot: A homicide investigator looks into a military sniper who has shot five victims.
Outlook: This is Tom Cruise's take on a hard, no-nonsense cop who doesn't play by the rules. It's Dirty Harry-lite, and your enjoyment should depend on how much of a Cruise fan you are going into the movie.
LES MISERABLES – Starring: Hugh Jackman, Russell Crowe and Anne Hathaway
Plot: 'Prisoner 24601' Jean Valjean is finally released from prison but breaks parole in order to set up a new and decent life for himself. Pursued by the obsessed police Inspector Javier, Jean Valjean struggles to care for a young girl whose mother he feels responsible for having lost her position and thus falling into poverty. Set in Revolutionary France, the chase chronicles years of hiding in plain sight and struggling to be free of the determined Inspector once and for all.
Outlook: This has Oscar nominations written all over it, including a guaranteed Oscar nomination for Anne Hathaway as the doomed Fantine. You read it here first. Anne Hathaway will win an Oscar for this powerful performance and prove to the moviegoing public and the critics that YES she can sing. Les Miserables will bring the movie musical back to the big screen the way it was always intended – Via Spectacle!