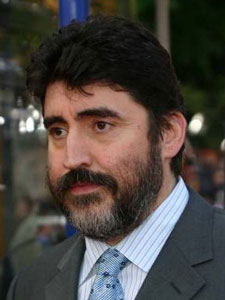 Filming is set to begin this summer on
Love is Strange
and the production has snagged Alfred Molina and Sir Michael Gambon in lead roles. Parts & Labor says the two will star in Ira Sachs' (
Keep the Lights On
) upcoming romantic drama playing a couple who've been together for nearly three decades. Sachs directed and co-wrote the screenplay with Mauricio Zacharias.
Says Sachs, "In the wake of the personal events depicted in
Keep the Lights On
, I've discovered that all love doesn't have to be so painful.
Love Is Strange
is my first pure love story, depicting the possibility of love to blossom and grow richer with time. Molina and Gambon will be amazing as the couple at the center of the film, bringing great depth and heart to this highly emotional story, and relationship."
Gambon's currently on the screen in Dustin Hoffman's directorial debut,
Quartet
, and Molina has
Truth About the Fishes
premiering at the Sundance Film Festival.
The Plot:
Gambon and Molina play Ben and George, a couple who after 28 years together, finally marry at a City Hall wedding in Manhattan. On return from their honeymoon, however, Ben gets fired from his job as a choir director for a Catholic high school. With not enough money to stay in their small apartment, the two are forced to move in, separately, with a nephew and his family in Brooklyn, and the two gay cops next door.
A multi-generational story of love and marriage,
Love is Strange
depicts the delicate nature of any two people trying to build a long life together, and the possibility of love to grow deeper, and richer, with time.
Source: Parts & Labor
Follow Us On: