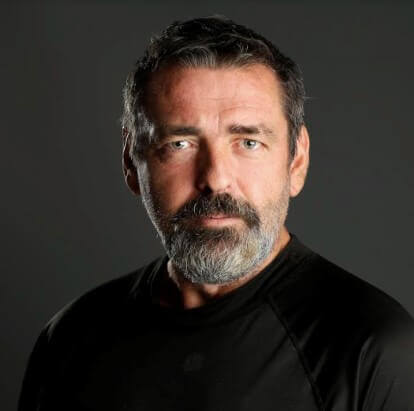 The period drama Strange Angel will return for a second season, and today CBS All Access announced Angus Macfadyen (Lost City of Z, Turn) has joined the show's cast. According to the official announcement, Macfadyen will play Aleister Crowley.
Aleister Crowley is described as "the founder of Thelema and an accomplished man of mystery – as well as a writer of novels, a climber of mountains, and a master spy – comes to Jack Parsons, seeking Jack's military connections, and ultimately pushes Jack to wield the full powers of magick and will."
Angus Macfadyen joins a season two cast that includes Jack Reynor, Rupert Friend, Bella Heathcote, and Peter Mark Kendall. Strange Angel is based on George Pendle's book and was created by Mark Heyman (Black Swan, The Skeleton Twins). Heyman executive produces with David DiGilio, Ridley Scott, and David W. Zucker.
Season two of the compelling series will air during the summer of 2019. Season one debuted on June 14, 2018 and is currently streaming on CBS All Access.
The Plot:
Strange Angel is inspired by the real life story of Jack Parsons and explores the dramatic intersection between genius and madness, science and science fiction.
Jack Parsons (Reynor), a brilliant and ambitious blue-collar worker in 1930s Los Angeles, works as a janitor at a chemical factory but dreams of building rockets that will take mankind to the moon. As he helps pioneer the unknown discipline of rocket science by day, by night, Parsons is pulled into a new occult religion created by Aleister Crowley, performing sex magick rituals to bend the world to his will and make his fantastical dreams a reality.
At the conclusion of the first season, Jack and his team from Caltech make a scientific breakthrough that secures the military's interest as the country nears the brink of war. In season two, the U.S. is fully engaged in World War II, transforming Jack's rocketry work into a lucrative business and further entrenching him in the military-industrial complex. While Jack's career takes off, he and his wife Susan's devotion to their new occult religion grows, leading them to invite the sex cult into their Pasadena mansion and to forge a personal relationship with the group's notorious founder, Aleister Crowley himself.