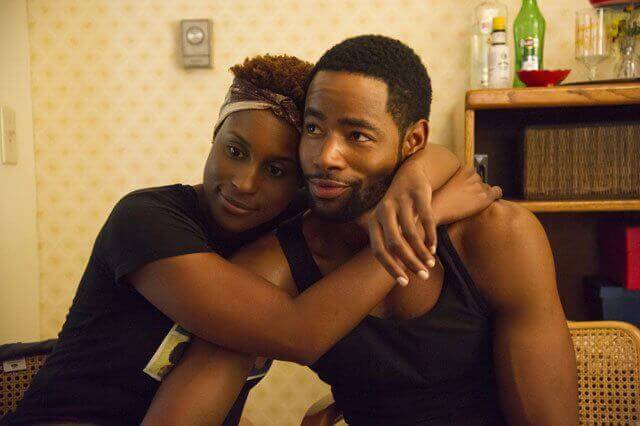 HBO's given Ballers and Insecure additional season orders, with Ballers earning its fourth season and Insecure securing a third season order. The network reports both comedies are having record-setting seasons, making the decision to renew both shows an easy one for HBO.
"We're thrilled that the summer lineup of Ballers and Insecure connected with our viewers out of the gate," said Amy Gravitt, executive vice president, HBO Programming. "We're so proud to work with Dwayne, Issa and all of the amazing talent in both shows."
Ballers starring Dwayne Johnson, Rob Corddry, and Omar Benson Miller airs on Sundays at 10pm ET/PT. Stephen Levinson (Boardwalk Empire) created the series and executive produces along with Mark Wahlberg, Dwayne Johnson, Dany Garcia, Peter Berg, Evan Reilly, Rob Weiss, Julian Farino, Denis Biggs, and Karyn McCarthy.
Insecure was created by series star Issa Rae and Larry Wilmore. Airing on Sundays at 10:30pm ET/PT, the cast includes Yvonne Orji, Jay Ellis and Lisa Joyce.
The Ballers Plot: After baring his soul at the rookie symposium and undergoing hip surgery, Spencer Strasmore returns with a new outlook and fresh goals, hoping to forge bonds with new players across the country while improving his relationships with existing clients. With league certification in hand, Joe Krutel and Spencer go after a jackpot deal. Ricky Jerret's newfound discoveries affect his personal and professional life; Vernon Littlefield and Reggie accept a risky endorsement deal; ex-player Charles Greane learns that working in the front office is as rough as playing on the gridiron; and Jason Antolotti continues to orchestrate deals to satisfy both players' bank accounts and their oversized egos.
In an ever-changing business where the shelf life for stardom and multi-million-dollar contracts are short, Spencer is intent on proving that the key to successful sports management isn't just about making money and having fun – it's about delivering on the promises you make. Looking at the whirlwind lifestyles and real-life problems of former and current football players, Ballers stars Dwayne Johnson as ex-superstar Spencer Strasmore, who has reinvented himself as a financial manager for today's players in sun-soaked Miami.
The Insecure Plot: Starring Issa Rae, Yvonne Orji, Jay Ellis and Lisa Joyce, the series follows the friendship of two black women as they deal with their own real-life flaws while attempting to navigate different worlds and cope with an endless series of uncomfortable everyday experiences.