Prospects for filling out a Top 10 Best Movies of 2016 list looked dim even as recently as October, however the year-end releases did ultimately live up to their hype (for the most part). There were disappointments among the December releases, including Martin Scorsese's much-anticipated passion project, Silence, which failed to make many awards lists. Fortunately, there were also quite a few gems that exceeded expectations hitting theaters in the final months of 2016.
This Top 20 list includes one timely animated offering, one of the best comic book-inspired films in recent history, and two must-see documentaries. Also making the cut this year were films that are obvious Oscar contenders (La La Land, Manchester by the Sea, Loving, and Moonlight) mixed in with some that have, for some reason or another, failed to generate the attention they deserve (Sing Street, Hunt for the Wilderpeople, and Paterson).
2015's Best Movies list was expanded from the standard 10 to 15, and 2016 upped the stand-outs to 20. Yet even with an expanded number of films making the cut, there were a few that fell just short of being included in this "Best of" list. Rogue One: A Star Wars Story deserves honorable mention for pulling off being a stand-alone Star Wars movie, a prequel, and a sequel all at the same time. Other movies that nearly made the list include Miss Sloane, Weiner, Certain Women, 10 Cloverfield Lane, Green Room, and Hacksaw Ridge.
The following list is made up of my personal picks of the best movies of the year. The list isn't based on genre, box office gross, or whether a film is a major studio release or an independent production. These are simply the movies that stuck with me long after the credits rolled, listed in alphabetical order rather than ranked from one to 20.
The 20 Best Movies of 2016: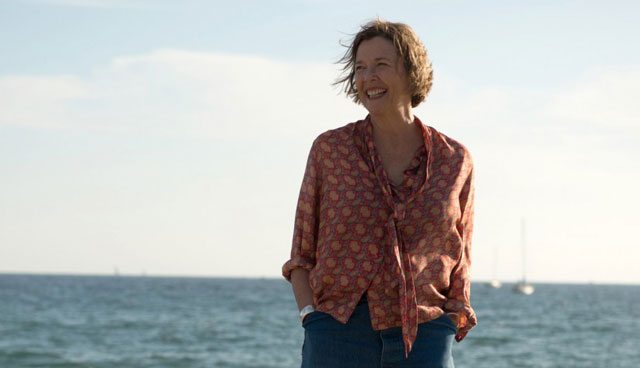 20th Century Women (December 2016) starring Annette Bening, Greta Gerwig, Elle Fanning, Billy Crudup, and Lucas Jade Zumann
The Plot: Set in Santa Barbara, the film follows Dorothea Fields (Bening), a determined single mother in her mid-50s who is raising her adolescent son, Jamie (Zumann) at a moment brimming with cultural change and rebellion. Dorothea enlists the help of two younger women in Jamie's upbringing – via Abbie (Gerwig), a free-spirited punk artist living as a boarder in the Fields' home, and Julie (Fanning), a savvy and provocative teenage neighbor.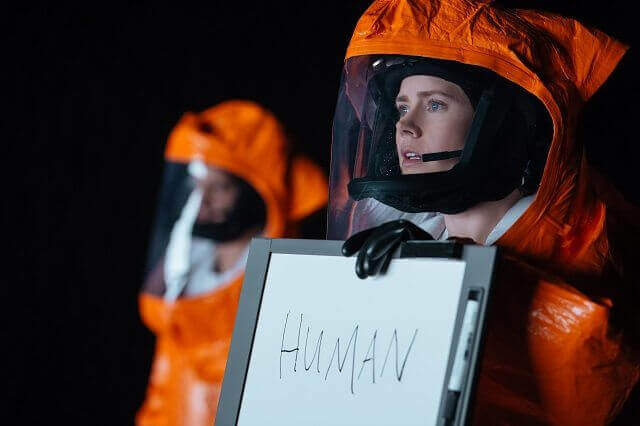 Arrival (November 2016) starring Amy Adams, Jeremy Renner, Forest Whitaker, and Michael Stuhlbarg
The Plot: When mysterious spacecraft touch down across the globe, an elite team – lead by expert linguist Louise Banks (Adams) – are brought together to investigate. As mankind teeters on the verge of global war, Banks and the team race against time for answers – and to find them, she will take a chance that could threaten her life, and quite possibly humanity.
Deadpool (February 2016) starring Ryan Reynolds, Morena Baccarin, TJ Miller, Gina Carano, Brianna Hildebrand, and Karan Soni
The Plot: Based upon Marvel Comics' most unconventional anti-hero, Deadpool tells the origin story of former Special Forces operative turned mercenary Wade Wilson (Reynolds), who after being subjected to a rogue experiment that leaves him with accelerated healing powers, adopts the alter ego Deadpool. Armed with his new abilities and a dark, twisted sense of humor, Deadpool hunts down the man who nearly destroyed his life.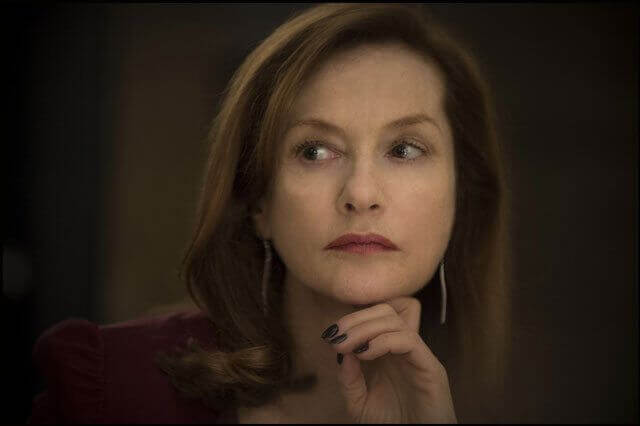 Elle (November 2016) starring Isabelle Huppert, Laurent Lafitte, Anne Consigny, and Charles Berling
The Plot: Michèle (Huppert) seems indestructible. Head of a leading video game company, she brings the same ruthless attitude to her love life as to business. Being attacked in her home by an unknown assailant changes Michèle's life forever. When she resolutely tracks the man down, they are both drawn into a curious and thrilling game — a game that may, at any moment, spiral out of control.
Gleason (July 2016) starring Steve Gleason and Michel Gleason
The Plot: The hit documentary from the 2016 Sundance Film Festival goes inside the life of Steve Gleason, the former New Orleans Saints defensive back who, at the age of 34, was diagnosed with ALS and given a life expectancy of two to five years. Weeks later, Gleason found out his wife, Michel, was expecting their first child. A video journal that began as a gift for his unborn son expands to chronicle Steve's determination to get his relationships in order, build a foundation to provide other ALS patients with purpose, and adapt to his declining physical condition—utilizing medical technologies that offer the means to live as fully as possible.
Hell or High Water (August 2016) starring Chris Pine, Ben Foster, Jeff Bridges, and Gil Birmingham
The Plot: A story about the collision of the Old and New West, two brothers — Toby (Pine), a straight-living, divorced father trying to make a better life for his son; and Tanner (Foster), a short-tempered ex-con with a loose trigger finger — come together to rob branch after branch of the bank that is foreclosing on their family land. The hold-ups are part of a last-ditch scheme to take back a future that powerful forces beyond their control have stolen from under their feet. Vengeance seems to be theirs until they find themselves in the crosshairs of a relentless, foul-mouthed Texas Ranger (Jeff Bridges) looking for one last triumph on the eve of his retirement. As the brothers plot a final bank heist to complete their plan, a showdown looms at the crossroads where the last honest law man and a pair of brothers with nothing to live for except family collide.
Hidden Figures (December 2016) starring Taraji P. Henson, Octavia Spencer, Janelle Monae, Kevin Costner, Jim Parsons, and Kirsten Dunst
The Plot: Hidden Figures is the incredible untold story of Katherine G. Johnson (Henson), Dorothy Vaughan (Spencer) and Mary Jackson (Monáe)-brilliant African-American women working at NASA, who served as the brains behind one of the greatest operations in history: the launch of astronaut John Glenn into orbit, a stunning achievement that restored the nation's confidence, turned around the Space Race, and galvanized the world. The visionary trio crossed all gender and race lines to inspire generations to dream big.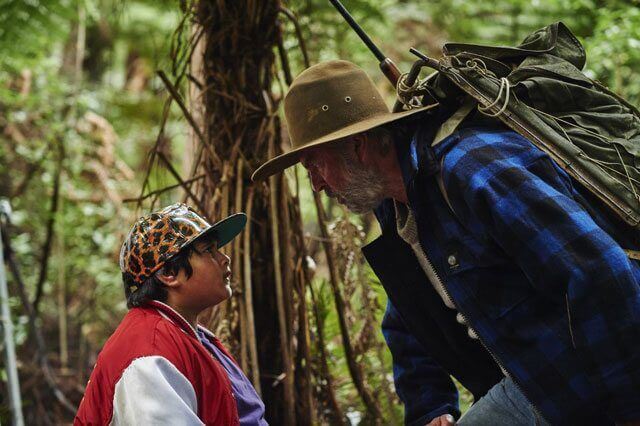 Hunt for the Wilderpeople (June 2016) starring Julian Dennison, Sam Neill, and Rachel House
The Plot: Raised on hip-hop and foster care, defiant city kid Ricky gets a fresh start in the New Zealand countryside. He quickly finds himself at home with his new foster family: the loving Aunt Bella, the cantankerous Uncle Hec, and dog Tupac. When a tragedy strikes that threatens to ship Ricky to another home, both he and Hec go on the run in the bush. As a national manhunt ensues, the newly branded outlaws must face their options: go out in a blaze of glory or overcome their differences and survive as a family.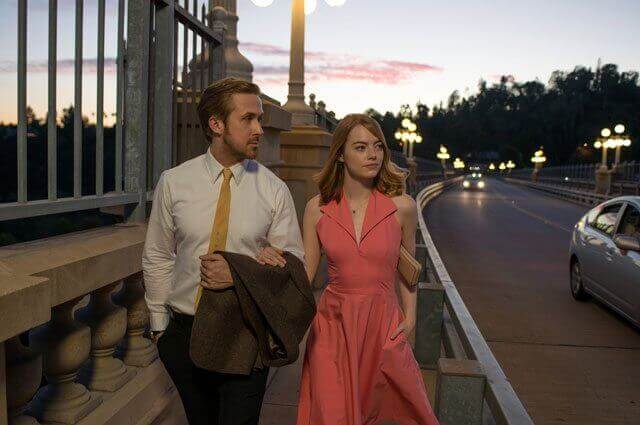 La La Land (December 2016) starring Ryan Gosling, Emma Stone, John Legend, J.K. Simmons, and Tom Everett Scott
The Plot: La La Land tells the story of Mia (Stone), an aspiring actress, and Sebastian (Gosling), a dedicated jazz musician, who are struggling to make ends meet in a city known for crushing hopes and breaking hearts. Set in modern day Los Angeles, this original musical about everyday life explores the joy and pain of pursuing your dreams.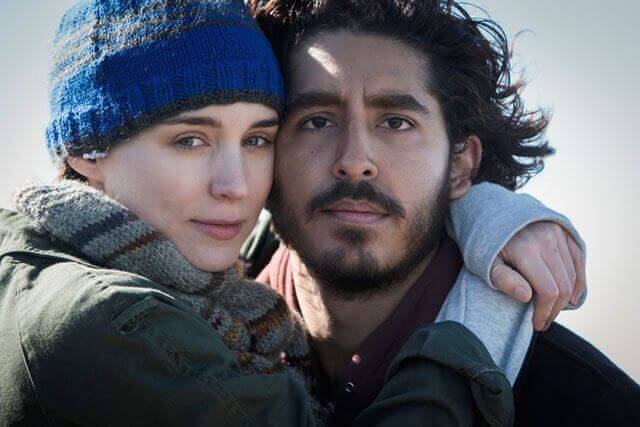 Lion (November 2016) starring Dev Patel, Nicole Kidman, Rooney Mara, Sunny Pawar, and David Wenham
The Plot: Five year old Saroo (Pawar) gets lost on a train which takes him thousands of miles across India, away from home and family. Saroo must learn to survive alone in Kolkata, before ultimately being adopted by an Australian couple. Twenty five years later, armed with only a handful of memories, his unwavering determination, and a revolutionary technology known as Google Earth, he sets out to find his lost family and finally return to his first home.
The Lobster (March 2016) starring Colin Farrell, Rachel Weisz, Ben Whishaw, John C. Reilly, and Léa Seydoux
The Plot: A love story set in the near future where single people, according to the rules of The City, are arrested and transferred to The Hotel. There they are obliged to find a matching mate in 45 days. If they fail, they are transformed into an animal of their choosing and released into The Woods. A desperate Man escapes from The Hotel to The Woods where The Loners live and falls in love, although it is against their rules.
Loving (November 2016) starring Joel Edgerton, Ruth Negga, Marton Csokas, and Nick Kroll
The Plot: From acclaimed writer/director Jeff Nichols, Loving celebrates the real-life courage and commitment of an interracial couple, Richard (Edgerton) and Mildred Loving (Negga), who married and then spent the next nine years fighting for the right to live as a family in their hometown. Their civil rights case, Loving v. Virginia, went all the way to the Supreme Court, which in 1967 reaffirmed the very foundation of the right to marry – and their love story has become an inspiration to couples ever since.
Manchester by the Sea (December 2016) starring Casey Affleck, Michelle Williams, Kyle Chandler, and Lucas Hedges
The Plot: After the death of his older brother Joe (Chandler), Lee Chandler (Affleck) is shocked to learn that Joe has made him sole guardian of his nephew Patrick (Hedges). Taking leave of his job, Lee reluctantly returns to Manchester-by-the-Sea to care for Patrick, a spirited 15-year-old, and is forced to deal with a past that separated him from his wife Randi (Williams) and the community where he was born and raised. Bonded by the man who held their family together, Lee and Patrick struggle to adjust to a world without him.
Moonlight (November 2016) starring Mahershala Ali, Alex R. Hibbert, Ashton Sanders, Naomie Harris, and Trevante Rhodes
The Plot: At once a vital portrait of contemporary African American life and an intensely personal and poetic meditation on identity, family, friendship, and love, Moonlight is a groundbreaking piece of cinema that reverberates with deep compassion and universal truths. Anchored by extraordinary performances from a tremendous ensemble cast, Jenkins's staggering, singular vision is profoundly moving in its portrayal of the moments, people, and unknowable forces that shape our lives and make us who we are.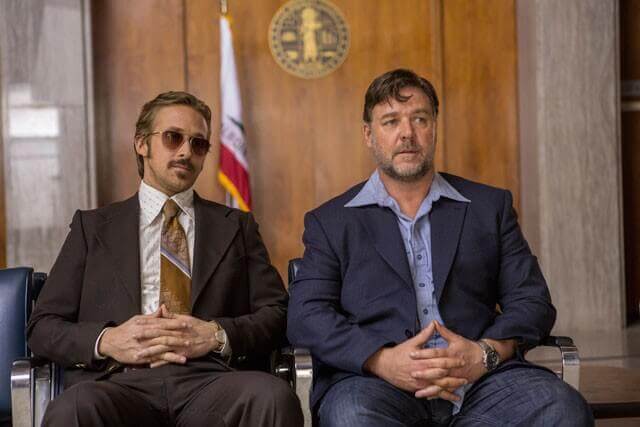 The Nice Guys (May 2016) starring Ryan Gosling, Russell Crowe, Angourie Rice, Kim Basinger, and Matt Bomer
The Plot: Set in 1970s Los Angeles, down-on-his-luck private eye Holland March (Gosling) and hired enforcer Jackson Healy (Crowe) must work together to solve the case of a missing girl and the seemingly unrelated death of a porn star. During their investigation, they uncover a shocking conspiracy that reaches up to the highest circles of power.
O.J.: Made in America (August 2016) with O.J. Simpson, Marcia Clark, and David Zucker
The Plot: It is perhaps the defining cultural tale of 20th-century America, one that centers around two of our country's greatest fixations: race and celebrity. Directed by Peabody and Emmy winner Ezra Edelman, O.J.: Made in America explores these themes in tracing a personal journey, from how Orenthal James Simpson first became a football star, to why the country fell in love with him off the field, to his being accused of murdering his ex-wife, his subsequent acquittal and why he is sitting in jail 20 years later for another crime.
Paterson (December 2016) starring Adam Driver, Golshifteh Farahani, Barry Shabaka Henley, Cliff Smith, Chasten Harmon, William Jackson Harper, and Masatoshi Nagasi
The Plot: Paterson (Driver) is a bus driver in the city of Paterson, New Jersey – they share the name. Every day, Paterson adheres to a simple routine: he drives his daily route, observing the city as it drifts across his windshield and overhearing fragments of conversation swirling around him; he writes poetry into a notebook; he walks his dog; he stops in a bar and drinks exactly one beer. He goes home to his wife, Laura (Farahani). By contrast, Laura's world is ever changing. New dreams come to her almost daily, each a different and inspired project. Paterson loves Laura and she loves him. He supports her newfound ambitions; she champions his secret gift for poetry. The history and energy of the City of Paterson is a felt presence in the film and its simple structure unfolds over the course of a single week. The quiet triumphs and defeats of daily life are observed, along with the poetry evident in its smallest details.
Sing Street (March 2016) starring Lucy Boynton, Ferdia Walsh-Peelo, Mark McKenna, Conor Hamilton, Percy Chamburuka, and Ben Carolan
The Plot: Sing Street takes us back to 1980s Dublin seen through the eyes of a 14-year-old boy named Conor (Walsh-Peelo) who is looking for a break from a home strained by his parents' relationship and money troubles, while trying to adjust to his new inner-city public school where the kids are rough and the teachers are rougher. He finds a glimmer of hope in the mysterious, über-cool and beautiful Raphina (Boynton), and with the aim of winning her heart he invites her to star in his band's music videos. There's only one problem: he's not part of a band…yet. She agrees, and now Conor must deliver what he's promised – calling himself "Cosmo" and immersing himself in the vibrant rock music trends of the decade, he forms a band with a few lads, and the group pours their heart into writing lyrics and shooting videos.
Sully (September 2016) starring Tom Hanks, Aaron Eckhart, Anna Gunn, and Laura Linney
The Plot: On January 15, 2009, the world witnessed the "Miracle on the Hudson" when Captain "Sully" Sullenberger (Hanks) glided his disabled plane onto the frigid waters of the Hudson River, saving the lives of all 155 aboard. However, even as Sully was being heralded by the public and the media for his unprecedented feat of aviation skill, an investigation was unfolding that threatened to destroy his reputation and his career.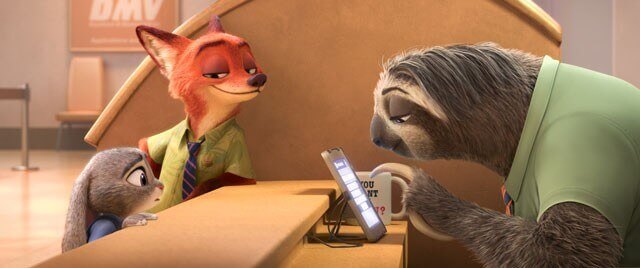 Zootopia (March 2016) featuring the voices of Ginnifer Goodwin, Jason Bateman, Idris Elba, and Jenny Slate
The Plot: The modern mammal metropolis of Zootopia is a city like no other. Comprised of habitat neighborhoods like ritzy Sahara Square and frigid Tundratown, it's a melting pot where animals from every environment live together—a place where no matter what you are, from the biggest elephant to the smallest shrew, you can be anything. But when rookie Officer Judy Hopps (Goodwin) arrives, she discovers that being the first bunny on a police force of big, tough animals isn't so easy. Determined to prove herself, she jumps at the opportunity to crack a case, even if it means partnering with a fast-talking, scam-artist fox, Nick Wilde (Bateman), to solve the mystery.
Top 10 Action Films of 2016 / Best Actors / Best Actresses