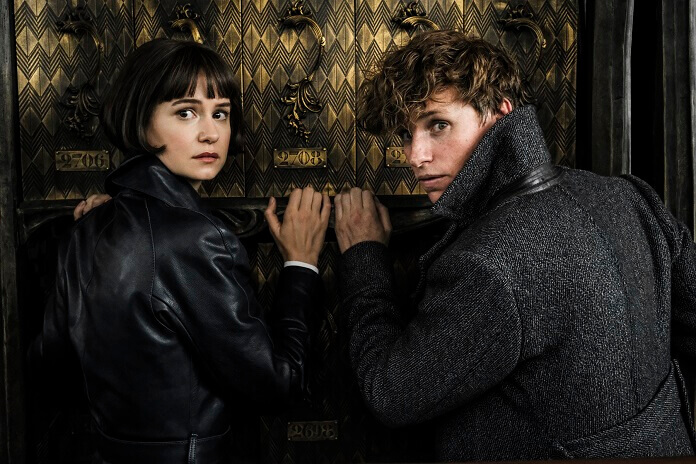 Warner Bros Pictures' latest entry in the world of all things Hogwarts failed to live up to its predecessor's performance at the box office. Fantastic Beasts: The Crimes of Grindelwald fell over $13 million from the first weekend figures for 2016's Fantastic Beasts and Where to Find Them. The second film of the planned series from writer J.K. Rowling posted a $62 million domestic opening weekend, slightly short of the studio's pre-release estimates.
Critics weren't kind to Fantastic Beasts, with just 40% of the critics on Rotten Tomatoes viewing it in a positive light. The first Fantastic Beasts fared better among critics and currently stands at 74% fresh on RT. Paying audiences registered a B+ score on average at CinemaScore, while the first film collected an A average rating.
The weekend's other new releases – Instant Family and Widows – didn't exactly light the box office on fire. Widows' disappointing opening weekend comes as a bit of a surprise given the film has generated early awards buzz.
Box Office Top 10: November 16-18, 2018
Fantastic Beasts: The Crimes of Grindelwald Plot:
At the end of the first film, the powerful Dark wizard Gellert Grindelwald (Depp) was captured by MACUSA (Magical Congress of the United States of America), with the help of Newt Scamander (Redmayne). But, making good on his threat, Grindelwald escaped custody and has set about gathering followers, most unsuspecting of his true agenda: to raise pure-blood wizards up to rule over all non-magical beings.
In an effort to thwart Grindelwald's plans, Albus Dumbledore (Law) enlists his former student Newt Scamander, who agrees to help, unaware of the dangers that lie ahead. Lines are drawn as love and loyalty are tested, even among the truest friends and family, in an increasingly divided wizarding world.