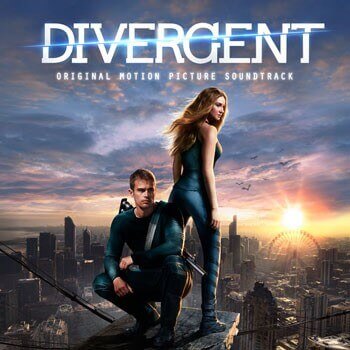 Zedd and Ellie Goulding will be performing songs from the Divergent soundtrack at the 2014 MTV Movies Awards airing live from LA's Nokia Theatre on April 13th. MTV also announced 'Artist to Watch' twenty one pilots will be taking the stage to perform the single, "Car Radio."

Ellie Goulding is confirmed to perform "Beating Heart" and Zedd will perform "Find You" featuring Matthew Koma and Miriam Bryant. "When I found out 'Find You' would be part of the Divergent Soundtrack I was beyond stoked," said ZEDD. "Getting to perform the song live at the MTV Movie Awards with Matthew and Miriam is a total thrill we're really looking forward to sharing with the fans!"
Conan O'Brien's hosting the show for the first time.

Details on Ellie Goulding [Courtesy of MTV]
UK singer/ songwriter and Cherrytree/Interscope recording artist Ellie Goulding is a global superstar selling over 5 million albums and 15 million songs worldwide with platinum records in the US, Canada, UK, Australia, Ireland, New Zealand, Norway, Italy and Malaysia. Official videos have been viewed over 400 million times online. Goulding's debut album, Lights, was the best-selling debut album of 2010 in the UK and has spawned several singles including the title track which sold over 5 million copies worldwide. In 2012, Goulding returned with her sophomore album, Halcyon, which was described by The New York Times as "a deeply felt swirl of synthesizer, piano and slowly building crescendos." Additionally, Rolling Stone raved, "The hook always go to town, and her voice mates gorgeously with electronics." The first single from Halcyon, "Anything Could Happen" went on to platinum status, followed by the platinum Top 10 song "I Need Your Love." In 2013, a deluxe reissue featuring ten extra songs was released, entitled Halcyon Days, featuring her fourth consecutive platinum single, "Burn" which has sold over three million copies worldwide.

Details on Zedd [Courtesy of MTV]
Multi-platinum, Grammy® award winning artist DJ/producer Zedd has separated himself in a crowded field by drawing from a diverse musical training and a background spanning from classical to post-hardcore/metal to electro house, creating detailed, carefully produced compositions that also appeal to audiences outside of the EDM realm. He signed with Interscope Records in 2012 and released his debut album Clarity to much critical acclaim with Rolling Stone deeming him an "Artist to Watch." Clarity, climbed to No. 3 on Billboard's Dance/Electronic chart fueled by the success of "Spectrum" which was named the Billboard "Dance Club Song of the Year." Best Dance Recording Grammy® winning title track, "Clarity" Ft. Foxes, climbed to No. 2 at Top 40 radio, went Top 10 on the Billboard Hot 100. The video, which led to a 2013 "Artist to Watch" MTV Video Music Award nomination, has racked up more than 50 million YouTube views. Zedd's track "Stay The Night" ft. Hayley Williams of Paramore continues to climb the charts while his new single, "Find You" which features Matthew Koma (who also co-wrote the song along with "Clarity",) and 23-year-old strikingly soulful Swedish singer, Miriam Byrant is out now. "Find You" is also featured on the Original Motion Picture Soundtrack to Summit Entertainment's futuristic action-adventure film Divergent now in theatres.

Source: MTV

-By Rebecca Murray
Follow Us On:
Stumble It!