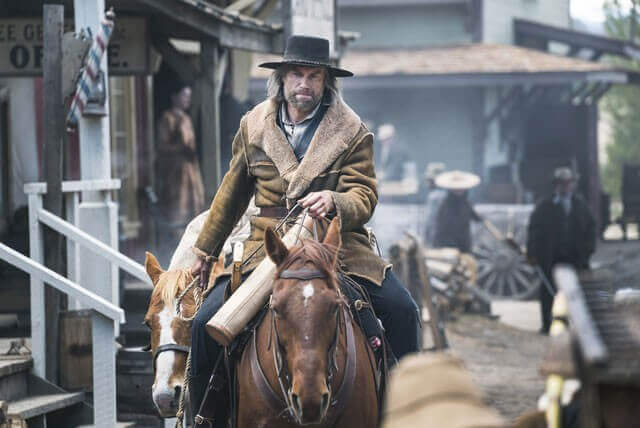 AMC's splitting the final season of the Western drama Hell on Wheels in two, with the first half premiering on July 18, 2015 at 9pm ET/PT. Part one of the fifth season will consist of seven brand new episodes, with part two's seven episodes airing in 2016.
"Hell on Wheels continues to be an epic journey in every way," stated Joel Stillerman, AMC's executive vice president of programming, production and digital content. "The amazing and passionate team of writers, producers, cast and crew, led by John Wirth, are pulling out all the stops to make this final season as compelling, dramatic and intense as the actual building of the railroad was. We're incredibly excited to share this part of the story with the large and loyal audience who have supported this show from the beginning."
The cast is led by Anson Mount and Colm Meaney and includes Christopher Heyerdahl, Robin McLeavy, Jennifer Ferrin, Phil Burke, Dohn Norwood, Tim Guinee, Reg Rogers, Byron Mann, and Tzi Ma.
Details on Season 5:
In season 5, Cullen Bohannon (Mount) finds himself a stranger in a strange land – the mountain town of Truckee, Calif., home to the Central Pacific Railroad. This rough railroad town teems with thousands of Chinese workers, foreign in language, culture and traditions. Despite the challenges of corralling his new workforce, Cullen leads the Herculean effort to tunnel through the Sierra Nevada Mountains, sometimes achieving only inches a day in the race to complete the first Transcontinental Railroad.
-By Rebecca Murray
Follow Us On: