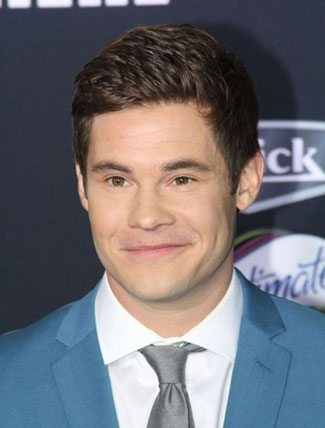 Disney reports filming is now underway on the live-action comedy movie Magic Camp directed by Mark Waters (Bad Santa 2, Mean Girls). The comedy film will star Adam Devine (Workaholics, Mike and Dave Need Wedding Dates), Gillian Jacobs (Community), and Jeffrey Tambor (Transparent). Nathaniel McIntyre (Barry), Cole Sand (Austin & Ally), Isabella Crovetti (Joy), J.J. Totah (Liv & Maddie), Izabella Alverez (Westworld), Hayden Crawford, Bianca Grava, and Lonnie Chavis (This Is Us) co-star.
Magic Camp is being shot in Los Angeles with Disney targeting a 2017 theatrical release. Suzanne Todd (Bad Moms) is producing and Mario Iscovich (McFarland, USA) and Jessica Tuchinsky (500 Days of Summer) are executive producing.
The Plot: Jeffrey Tambor plays Roy Preston, the owner of a summer camp for aspiring young magicians and Adam Devine is Andy, a former camper whose flailing career as a magician has forced him to return to the camp as a counselor. Also returning to the camp is Andy's former partner and current nemesis, Darkwood, played by Gillian Jacobs, who is now a successful magician. When preparations begin for the end-of-summer magic contest between rival teams of campers, Andy and his team of ragtag misfits must go head to head with Darkwood and her campers. In the process, Andy is inspired by the young campers and rediscovers his passion for magic.