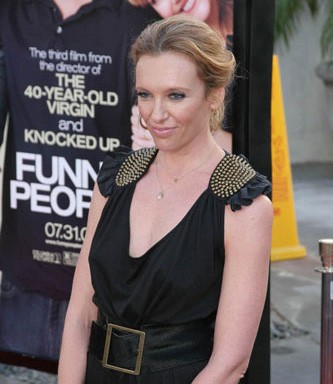 Arclight Films and Singapore's IFS Capital Limited ("IFS") will be co-financing Mental, which marks their second collaboration. The film also marks the reunion of Muriel's Wedding director P.J. Hogan with that film's star: Toni Collette. Filming's expected to begin this summer in Australia.
From the press release:
Hogan also wrote the script, inspired by his own experiences. "Like Muriel's Wedding, Mental is a comedy, but a comedy based on reality, laced with pain and brimming with flawed but lovable characters. Shaz (the central character) was hilarious, outrageous, dangerous, courageous, inspiring, heartbreaking and totally, totally mad. And she changed my life," Hogan said.
Jerry Zucker (Airplane, Naked Gun, My Best Friend's Wedding) and Janet Zucker will produce Mental along with Todd Fellman and Jocelyn Moorhouse. Arclight's Gary Hamilton will serve as the picture's executive producer.
Hamilton, Arclight's managing director, in summing up the combination, observed that "Pairing P.J. Hogan, one of Australia's most accomplished directors, with Toni Collette, an actress who is equally adept at drama and comedy and one who has achieved both commercial and critical success with equal facility, presents a rare and wonderful opportunity to make a picture that is destined to be both artistically important and a hit at the box office."
Arclight is also repping international sales on the recently-completed first Chinese-Australian co-production 33 Postcards, which was also financed by IFS. 33 Postcards was directed and co-written by Pauline Chan, and stars Guy Pearce, Zhu Lin and Lincoln Lewis. Pearce portrays Dean Randall who has sponsored Mei Mei, a young Chinese orphan, for many years. When Mei Mei arrives in Sydney out of the blue to thank him, their lives are changed forever.
Source: Arclight Films – June 8, 2011