2013 was a year when the Academy Awards picked from the smallest pool of films ever despite an expanded number of Best Picture nominees. That means a lot of stellar films were completely overlooked by Oscar. Here are the 10 Most Unfairly Overlooked Films and what they should have been nominated for.
Short Term 12
Destin Cretton's exquisite indie film does everything right. It deservedly won recognition from critics groups and film festivals but got the cold shoulder from Oscar. It should have received nominations for Cretton for Best Director and Best Adapted Screenplay (from his own short), Brie Larson for Best Actress, and Nat Sanders for Best Editing.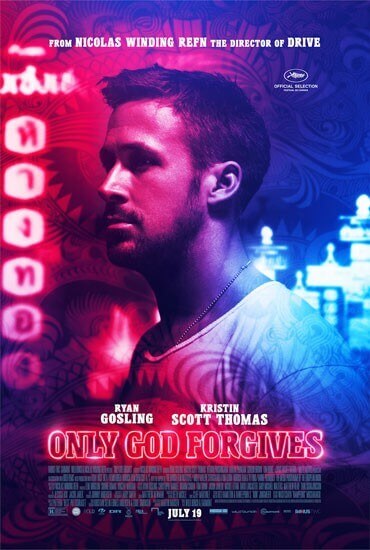 Only God Forgives
Nicolas Winding Refn's film is a breathtakingly beautiful portrait of human behavior at its ugliest. This film kicks ass on all the craft categories and puts to shame those nominated for Editing, Cinematography, Score, and Production Design. Kristen Scott-Thomas also deserved a nomination for Best Supporting Actress.
Don Jon
Joseph Gordon-Levitt continues to prove he can do no wrong. His feature writing and directing debut delivers a funny, warm, and surprisingly honest look at contemporary relationships. Gordon-Levitt's acting and writing were worthy of nominations as was Julianne Moore's supporting performance.
strong>Berberian Sound Studio
Peter Strickland's film focuses on a frumpy Englishman (Toby Jones) who proves to be a magician in the sound department. The clever conceit of the film is that we never see the Italian horror film he is creating sound effects for, we only hear his work. It makes us hear horror in a new way and for that it deserved both a Best Sound Editing and Best Sound Mixing nomination.
Antiviral
David Cronenberg's son Brandon proves he had his dad's genes but that he isn't an exact clone. His futuristic tale about an industry built on selling celebrity viruses creates a similar kind of body horror as his dad but with a distinctly different style. With just his opening shot he establishes that we are not in the world we know and that's a credit to the production design, which should have been recognized by Oscar.
Stories We Tell
Sarah Polley's documentary about truth and lies within her own family pushes the conventions of traditional non-fiction cinema with charming audacity. Her film deserved both a Best Documentary and Best Editing nomination.
We Are What We Are
Jim Mickle's remake of the Mexican horror film Somos lo que hay proves that there is such a thing as a good remake. Mickle delivers a beautiful tale of horror that should have reaped nominations for Best Adapted Screenplay, Cinematography, and Make Up Effects.
Mud
Matthew McConaughey's drastic weight loss for Dallas Buyers Club made that film a more obvious choice for a Best Actor nod but his work was equally good here as a fugitive who enlists the aid of two young boys. McConaughey's performance was Oscar-worthy as was the supporting work from Tye Sheridan as one of the young boys and the screenplay from Jeff Nichols.
Stoker
Director Park Chan Wook's American film debut was elegant perfection. Chillier than his Korean films and perhaps more heartless, Stoker serves up a meticulous portrait of a highly dysfunctional American family. The film is flawlessly executed and should have been recognized for Editing, Cinematography, Production Design, and Sound.
Escape From Tomorrow
Randy Moore shot his film guerrilla style at the happiest place on earth and managed to release it without Disney issuing a cease and desist. The film was clever and refreshing. It deserved an awards category all its own for pure audacity and ingenuity.
Follow Us On:
Stumble It!