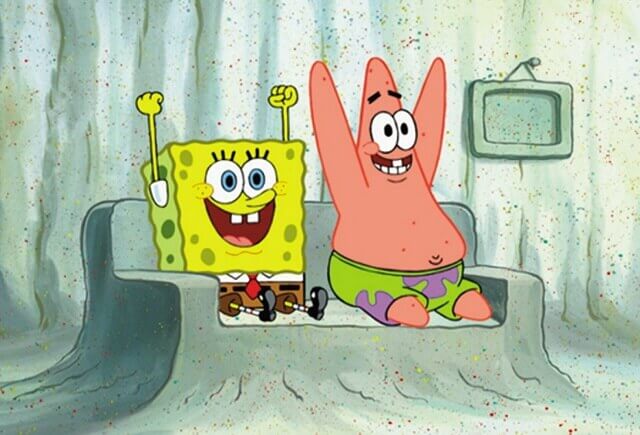 Nickelodeon's getting a jump on other networks with its announcement of panels and exhibits set for the 2017 San Diego Comic Con. Nickelodeon plans to show off Rocko's Modern Life, Hey Arnold!, SpongeBob SquarePants, and Teenage Mutant Ninja Turtles during the sold-out convention running July 20-23, 2017 in downtown San Diego. The network will be setting up interactive exhibits, holding talent signings, and taking part in panels over all four days of this year's Comic Con.
A 23′ tall pineapple will help fans locate Nickelodeon's booth (#4113) on the jam-packed convention center floor. The massive pineapple houses an interactive gaming experience that will let fans of SpongeBob Squarepants feel like they're visiting the show's world. The booth will also feature appearances by voice cast members and animation creators.
Nickelodeon's Comic Con Panels:
Rocko's Modern Life: Return to Earth!
Thursday, July 20: Fans will be shouting, "Oh my!" and "SPUNKYYY!," when Nickelodeon's beloved and wacky series Rocko's Modern Life lands in San Diego. Original show creator Joe Murray, Cosmo Segurson (director) and the voice cast of O-Town's popular residents–Carlos Alazraqui (Rocko), Tom Kenny (Heffer), Mr. Lawrence (Filburt), Charlie Adler (Mr. Big Head and Mrs. Big Head)–will dive deep into the lore of this animated classic and what to expect from Rocko's return to the TV screen, including an exclusive sneak peek at the special. The panel will be moderated by Marc Snetiker (Entertainment Weekly).
Hey Arnold!: From Hillwood to the Jungle!
Friday, July 21: Rejoice in the return of Arnold, Gerald, Helga and all of the Hillwood neighbors, with the series' classic voice actors Lane Toran (Arnold), Jamil Walker Smith (Gerald), Francesca Marie Smith (Helga), and Anndi McAfee (Phoebe) and the new generation of talent featured in the upcoming TV movie–Mason Vale Cotton (Arnold) and Benjamin "Lil' P-Nut" Flores, Jr. (Gerald). This panel will also feature a live musical performance by composer Jim Lang and an introduction to never-before-seen footage of the TV movie by show creator Craig Bartlett. The panel will be moderated by Marc Snetiker (Entertainment Weekly).
Tales of the Teenage Mutant Ninja Turtles
Friday, July 21: Executive producer Ciro Nieli will explore the thrilling story arcs and give fans an inside look at season five of Teenage Mutant Ninja Turtles. Joining the discussion are legendary creators and collaborators Kevin Eastman and Stan Sakai (Usagi Yojimbo), as well as the talented voice cast from the series: Sean Astin (Raphael), Rob Paulsen (Donatello), Greg Cipes (Michelangelo), and Eric Bauza (Tiger Claw). The panel will be moderated by Andre Meadows (Black Nerd Comedy).
SpongeBob SquarePants: The Legend of Boo-kini Bottom
Saturday, July 22: Celebrate Halloween in July as Vincent Waller (supervising producer), Marc Ceccarelli (supervising producer) and Mr. Lawrence (story editor, voice of Plankton) are joined by Chris Finnegan, Seamus Walsh and Mark Caballero (Screen Novelties) to share behind-the-scenes footage from the upcoming SpongeBob SquarePants stop-motion special. Plus, see panelists Tom Kenny (SpongeBob), Bill Fagerbakke (Patrick), Rodger Bumpass (Squidward) and Carolyn Lawrence (Sandy) do a live table read of a fan-picked classic Halloween episode and also be on the lookout for a special appearance by one of Bikini Bottom's spookiest citizens. The panel will be moderated by Claudia Spinelli (Executive in Charge, SpongeBob SquarePants, Nickelodeon).