Fans of sci-fi movies are going to be well served in 2016, with studios offering up sequels to popular films of the genre as well as a
Star Wars
origin story and the launch of a new young adult franchise. Here's a look at what sci-fi fans will want to check out in 2016:
2016 Sci-Fi Movies:
(Listed in alphabetical order)
The 5th Wave (January 22, 2016)
Starring: Chloë Grace Moretz, Ron Livingston, Maggie Siff, Nick Robinson, Alex Roe, Maika Monroe, Zackary Arthur, and Liev Schreiber
The Plot: Four waves of increasingly deadly attacks have left most of Earth decimated. Against a backdrop of fear and distrust, Cassie (Chloë Grace Moretz) is on the run, desperately trying to save her younger brother. As she prepares for the inevitable and lethal 5th wave, Cassie teams up with a young man who may become her final hope – if she can only trust him.
Assassin's Creed (December 21, 2016)
Starring: Michael Fassbender, Marion Cotillard, Brendan Gleeson, and Jeremy Irons
The Plot: Through a revolutionary technology that unlocks his genetic memories, Callum Lynch (Michael Fassbender) experiences the adventures of his ancestor, Aguilar, in 15th Century Spain. Callum discovers he is descended from a mysterious secret society, the Assassins, and amasses incredible knowledge and skills to take on the oppressive and powerful Templar organization in the present day.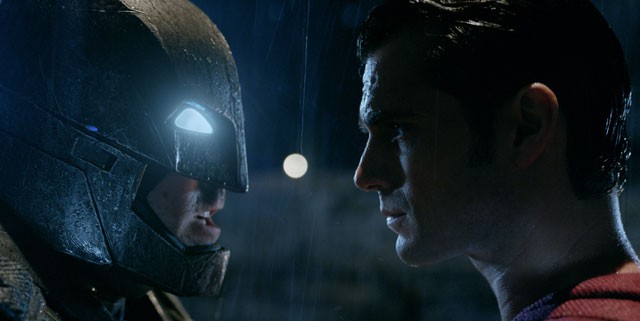 Batman v Superman: Dawn of Justice (March 25, 2016)
Starring: Ben Affleck, Henry Cavill, Jesse Eisenberg, Amy Adams, Gal Gadot, Michael Shannon, Holly Hunter, Jeremy Irons, and Jason Momoa
The Plot: Fearing the actions of a god-like super hero left unchecked, Gotham City's own formidable, forceful vigilante takes on Metropolis's most revered, modern-day savior, while the world wrestles with what sort of hero it really needs. And with Batman (Ben Affleck) and Superman (Henry Cavill) at war with one another, a new threat quickly arises, putting mankind in greater danger than it's ever known before.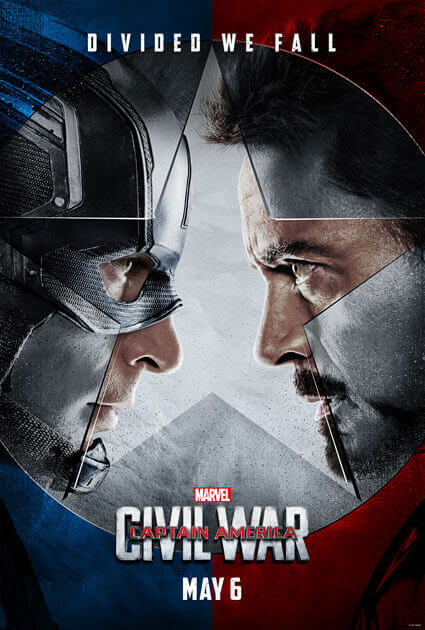 Captain America: Civil War (May 6, 2016)
Starring: Chris Evans, Robert Downey Jr, Scarlett Johansson, Sebastian Stan, Anthony Mackie, Emily VanCamp, Don Cheadle, Jeremy Renner, Chadwick Boseman, Paul Bettany, Elizabeth Olsen, Paul Rudd, Frank Grillo, William Hurt, and Daniel Brühl
The Plot: Marvel's Captain America: Civil War finds Steve Rogers (Chris Evans) leading the newly formed team of Avengers in their continued efforts to safeguard humanity. But after another incident involving the Avengers results in collateral damage, political pressure mounts to install a system of accountability, headed by a governing body to oversee and direct the team. The new status quo fractures the Avengers, resulting in two camps—one led by Steve Rogers and his desire for the Avengers to remain free to defend humanity without government interference, and the other following Tony Stark's surprising decision to support government oversight and accountability.
Cell (TBD)
Starring: John Cusack, Samuel L. Jackson, Isabelle Fuhrman, and Stacy Keach
The Plot: When a powerful signal is broadcast across mobile networks worldwide, cell phone users' minds are instantly and dangerously re-programmed. Heading north through New England in search of his wife and son, Clay Riddell (Cusack) is joined by a group of survivors hoping to fend off the bloodthirsty and hyper-connected "phoners."
The Circle (TBD)
Starring: John Boyega, Emma Watson, Tom Hanks, Karen Gillan, and Bill Paxton
The Plot: Dave Eggers' novel focuses on a young woman (Emma Watson) who is hired for a big job in an Internet monopoly called the Circle, which links users' personal emails, social media, banking, and purchasing with their universal operating system, resulting in one online identity and a new age of civility and transparency.
The novel turns into a contemporary thriller about the perils of life in a digital age where personal data is collected, sifted and monetized and used for surveillance, rendering privacy obsolete.
The Divergent Series: Allegiant (March 18, 2016)
Starring: Shailene Woodley, Theo James, Jeff Daniels, Octavia Spencer, Ray Stevenson, Zoë Kravitz, Miles Teller, Ansel Elgort, Maggie Q, Mekhi Phifer, Daniel Dae Kim, Rebecca Pidgeon, Xander Berkeley, Keiynan Lonsdale, Jonny Weston, Bill Skarsgård, Nadia Hilker, Andy Bean, and Naomi Watts
The Plot: After the earth-shattering revelations of Insurgent, Tris (Shailene Woodley) must escape with Four (Theo James) and go beyond the wall enclosing Chicago. For the first time ever, they will leave the only city and family they have ever known. Once outside, old discoveries are quickly rendered meaningless with the revelation of shocking new truths. Tris and Four must quickly decide who they can trust as a ruthless battle ignites beyond the walls of Chicago which threatens all of humanity. In order to survive, Tris will be forced to make impossible choices about courage, allegiance, sacrifice and love.
Continued on Page 2 ->